Experienced Anderson Auto Accident Attorneys Protecting Drivers, Passengers, and Pedestrians
Representing auto accident victims and families in South Carolina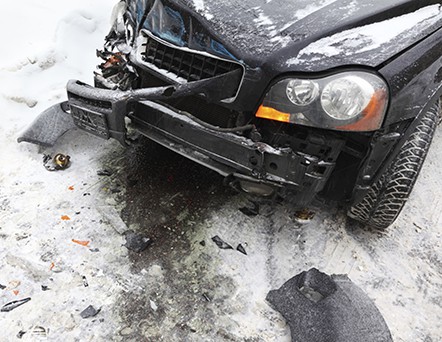 More than 800 people, on average, die each year on South Carolina roads, according to the National Highway Traffic Safety Administration. Drunk driving and speeding account for about two-thirds of the fatalities. More than 100 of the fatalities are pedestrians. Survivors of auto accidents often suffer permanent injuries or injuries that can take months or even years to heal.
The only thing that is predictable about auto accidents is that they happen frequently. Rideshare services such as Uber and Lyft have added many more cars to the road increasing the likelihood of being hurt, whether as a driver or passenger. At McGowan, Hood, Felder & Phillips, LLC, our Anderson car accident attorneys help injured victims and their families get justice. We bring claims to hold drivers, car owners, construction companies, taverns that serve liquor to intoxicated drivers, and government agencies accountable for auto accidents.
What are the main causes of car accidents?
Our Anderson auto accident attorneys have over 20 years' experience handling a broad array of car accident cases, including:
Distracted driving. According to the Centers for Disease Control, the three dangers of distracted driving are loss of visual focus, loss of cognitive awareness, and an inability to manually control a vehicle. Distracted driving occurs due to smartphone use, texting, personal grooming, eating, and other reasons. Teenagers are most prone to driving while distracted.
Drunk driving and narcotics usage. Drunk drivers have little control over their vehicle and are unable to pay attention to the traffic around them. Defensive drivers cannot anticipate the erratic movement of drunk drivers. Drivers who commit a DUI should be held accountable for the deaths and injuries they cause.
Speeding and other traffic violations. Drivers who exceed the speed limit cannot brake in time if an emergency arises or there is a stop in traffic. Drivers who run red lights and stop signs are a danger to other drivers and pedestrians in the crosswalks.
Negligent drivers. Drivers can obey the traffic laws and still be responsible for an accident. They need to do more than just follow the laws. They have to take into account all traffic conditions and use reasonable judgment.
Reckless driving. Drivers who have a complete disregard for traffic laws and conditions should not be allowed to drive. Holding reckless drivers accountable by making them pay fault and punitive damages is the best way to keep them off the road.
Defective products. Manufacturers are known to cut corners. Some carmakers and sellers fail to use quality parts. Gas tanks can explode, brakes can be faulty, electrical systems can malfunction, and steering systems can be dangerous.
Hazardous roadways. Federal and state roads should be designed properly. Repairs should comply with reasonable standards. Our lawyers understand how to bring claims absent government agencies that control these roads and repair companies who fix them.
With our help, we can prove who caused your accident and why, using this evidence to get you the compensation you need.
What are some common types of auto accidents?
Roadway accidents can involve multiple vehicles or just one vehicle. In most cases, two cars are involved. Our Anderson car accident lawyers help drivers and passengers of cars, trucks, motorcycles, and other vehicles such as buses. We also represent pedestrians. Our legal team brings wrongful death claims on behalf of families when victims die. We represent victims who need around-the-clock care or have a permanent disabling injury, as well as those who suffer less serious injuries. Some of the accident types we handle include head-on collisions, sideswipes, broadside collisions, and rear-end collision.
Speak with an experienced Anderson auto accident lawyer today
Delay can make it tougher to get a great settlement or a substantial jury verdict. The sooner we meet with injured clients and families, the earlier we can speak to key witnesses, take photos, and study the scene of the crash. For experienced representation from lawyers who are not afraid to take the tough cases, please contact the Anderson, South Carolina office of McGowan, Hood, Felder & Phillips, LLC, at 803-327-7800 or complete our contact form to discuss your claim for free.