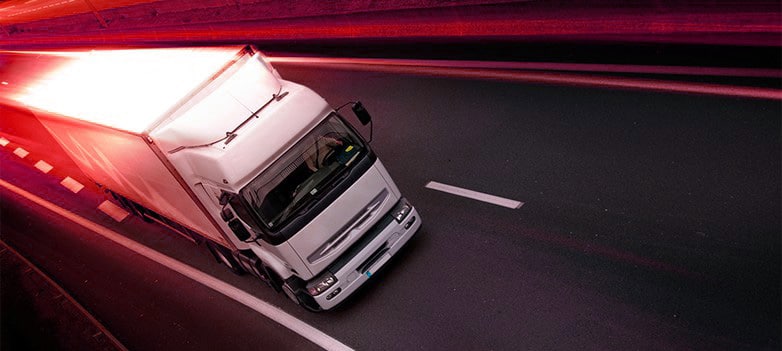 Experienced Anderson Truck Accident Attorneys Protecting Families throughout South Carolina
Helping victims obtain compensation after a collision with a commercial vehicle
Commercial trucks are the undisputed kings of the highway. Whether they are barreling down I-85 or I-76, or cutting through traffic on the East West Parkway, big-rig trucks (and other commercial vehicles) are a common site on our Anderson roadways. Between of their size and weight, stopping on a dime is virtually impossible for a lot of truck drivers – and that means an accident with a commercial truck can cause some serious property damage and severe personal injuries to anyone involved in the crash. If you happen to be that driver or passenger, you want a skilled Anderson truck accident attorney on your side from the beginning; to help you obtain the compensation you deserve and need in order to get well. McGowan, Hood, Felder & Phillips, LLC, has been helping people just like you throughout South Carolina for years. We're the firm you can rely on to protect you and your future.
Why are truck accidents so often deadly?
When two objects hit, their force is transferred into each other. The amount of force dictates how "hard" of a hit you might feel. When a tractor-trailer weighing in at 50,000lbs hits a passenger vehicle weighing around 6,000lbs, the truck exerts more force – thus, the hit is harder than it is when something smaller collides with your car. This is one of the reasons why overloaded trucks pose such a problem: there's even more force being applied.
There are other factors at play as well, however, in an accident involving a commercial vehicle. Improperly loaded trucks can tip more easily, causing them to jack-knife. They can also drop debris over the sides or back, which can hit the cars to their sides or behind them. Add the increasing occurrences of driver distraction and driver fatigue into the mix, and you have a recipe for a deadly truck accident.
Potential injuries sustained by victims of truck crashes
People in passenger vehicles, workers, pedestrians, even the truck drivers themselves are all at risk of serious injuries in a crash. Among those catastrophic injuries are:
Whiplash. Whiplash gets a bad "rep," but it's a very serious – and often long-term – injury. The soft tissues of your neck and shoulders can stretch, tear or bruise, making it painful to move your head or shoulders. You may need therapy or multiple medical treatments to heal. Some victims live with the pain forever.
Traumatic brain injury. Caused by a blow to the head or a penetrating object, TBIs can last for weeks or years. Depending on the severity of the injury, a victim may end up with permanent brain damage or in a coma. These types of injuries can take years to heal, and may necessitate long-term or lifelong care.
Paralysis. If your spinal cord or column is bruised, broken or fractured, you may end up paralyzed. Some people will be able to regain mobility with therapy; others may find themselves wheelchair bound forever. This type of injury will require lifelong medical treatments, and you may need to completely redesign your home: wheelchair ramps and assistive technologies are expensive to install and maintain.
Loss of limb. If you are crushed in a truck accident, you could lose your arms or legs. This means years of painful therapy and prosthetics. Since the more technologically advanced prosthetics are not necessarily covered by most insurance plans, you could find yourself in need of a caregiver. This is one of the many reasons why working with an experienced Anderson truck crash lawyer is so crucial when it comes to obtaining compensation.
Wrongful death. Under the most tragic circumstances, a commercial truck accident can lead to the death of your loved one. While no amount of money will ever bring your family member back, we know there added financial stresses of paying for funeral and burial costs. We fight on your behalf, so you and your family can take the time you need to grieve properly.
Broken bones, sprains and strains may eventually heal, but you will still require medical attention for a long time. At McGowan, Hood, Felder & Phillips, LLC, we understand what kind of uphill battle you may face when you are trying to obtain the compensation you truly need to get well, or to live your best life. That is why you can rely on an Anderson truck accident attorney from our firm to handle the heavy lifting. Our team cooperates with your doctors, handles the insurance companies, and investigates the cause and nature of your crash with the help of a large network of resources. From accident reconstructionists to police reports to eyewitness accounts – we leave no opportunity to build a stronger, better case for you on the table. Our aggressive and proactive approach has helped us earn our reputation as some of the finest litigators in South Carolina. You can rely on us when you need someone to look out for you.
Anderson's hometown law firm puts truck accident victims first
No matter where you are in South Carolina, the truck accident lawyers of McGowan, Hood, Felder & Phillips, LLC, are nearby to protect you. We put the full force of our team behind our cases, and we don't stop fighting until we can secure a better future for you and your family. To make a free appointment with a truck accident attorney in Anderson, please fill out our contact form or call 864-225-6228. Let our family help yours when you need us the most.