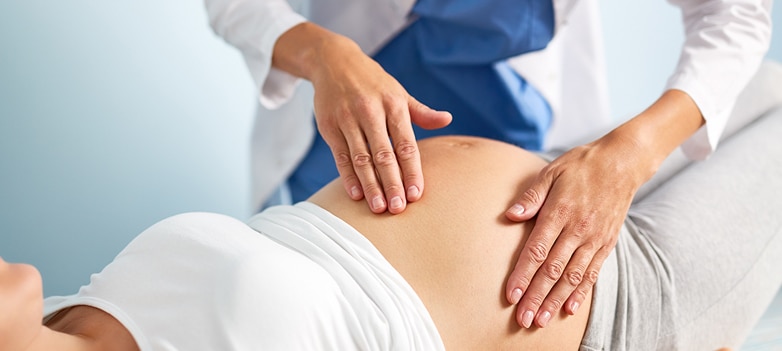 Anderson Obstetrical Malpractice Attorneys Pursuing Compensation for Labor and Delivery Injuries
Providing injured mothers and babies in South Carolina with trustworthy representation
When you choose an obstetrician or a midwife, you expect that he or she will diligently work to create a safe birthing environment that protects your wellbeing and the health of your baby. The medical profession seeks to meet your expectations by promoting industry standards to guide the processes of pregnancy, labor, and delivery. Unfortunately, practitioners sometimes fail to meet these standards, causing injury or even death to the mother and/or infant.
When this occurs, the experienced Anderson obstetrical malpractice attorneys at McGowan, Hood, Felder & Phillips, LLC, work to secure financial compensation from the at-fault obstetrician or midwife. We have years of experience handling complex obstetrical malpractice cases and are prepared to help you.
Fetal heart monitoring and obstetrical malpractice
A general staple of a labor and delivery department is the fetal heart monitor. These devices are there to provide real-time, accurate information about the health of the fetus during the labor process. The obstetrician and medical team are responsible for reviewing the monitor for any signs of complication. When certain indicators are present, the doctors should take immediate actions:
Decelerations. During the rigors of the labor and delivery process, it is not uncommon for short decelerations in the heart rate of the fetus to occur. However, these changes may prove concerning under certain circumstances. When late decelerations, which occur after the peak of a contraction, last for an extended period of time, it is a good indication that the fetus is not receiving enough oxygen.

Variable decelerations. These decelerations are also concerning as an indication of nuchal cord, or the wrapping of the umbilical cord around the baby's neck.

Bradycardia/tachycardia. Medical professionals list the healthy heart rate of a premature baby between 120-160 beats and between 80-140 beats for a full-term fetus. When the heart rate slows below these normal ranges, it creates a condition called bradycardia, which can prove deadly for the infant. When the heart rate quickens to a pace in excess of the normal range, it is called tachycardia, which is just as dangerous.
When obstetrical practitioners fail to adequately review the fetal heart monitor and act accordingly, they are acting in a professionally negligent manner. Our skilled Anderson OB malpractice lawyers are experienced in recognizing malpractice and pursuing compensation for injured babies.
Injuries caused by midwife negligence
Midwives and homebirths are growing in popularity, as expectant parents choose to deliver their children in less clinical environments. While many midwives do a fine job of handling the labor and delivery process, the American Journal of Obstetrics reports that there is also a significant level of risk with midwife deliveries. One of the biggest concerns is the level of education required to become a midwife. While South Carolina maintains a midwife licensing program, the level of required education varies, creating questions about the knowledge and skill of some midwives. Federal law is of little help, placing no specific educational requirements on the profession of midwifery.
The other concern is that most midwife births take place outside of a hospital. When complications develop, the midwife generally tries to handle it on her own. However, in situations where emergency care is necessary, the amount of time it takes to get from the birthing location to the hospital can be the difference between life and death for the mother and the baby. Resulting injuries place substantial mental, physical, and emotional strains on the family.
Our experienced Anderson OB malpractice lawyers have successfully settled numerous midwife injury claims. We understand the financial burdens of medical malpractice, so we diligently work to secure compensation for your family in a timely manner. We routinely work with numerous medical professionals to ensure accurate review of medical records and long-term financial consequences of the injury.
Contact Anderson, South Carolina birth malpractice attorneys today
The attorneys of McGowan, Hood, Felder & Phillips, LLC, have a track record of success in medical malpractice cases, including obstetrical malpractice. We are prepared to guide you through the process, keeping you informed of your options along the way. To schedule a free case evaluation at our Anderson office, call us at 803-327-7800 or use our contact form.