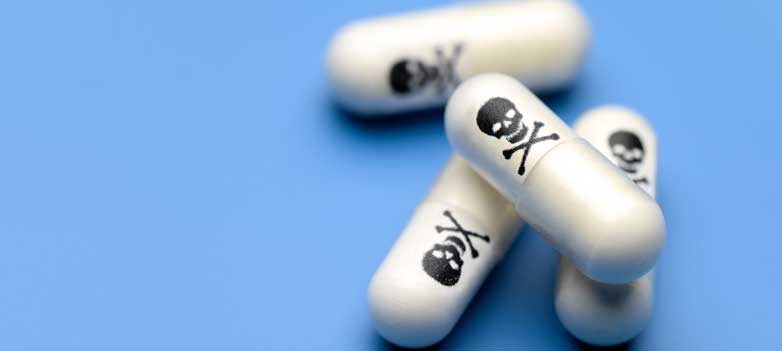 The Experienced Anderson Defective Drug and Medical Device Attorneys You Want On Your Side
Strong representation for patients and consumers in South Carolina
Most people have taken a prescribed medication in their life. When consumers and patients take these drugs, they expect that their medical condition to improve. Likewise, patients who have procedures or use medical devices expect that the devices will not worsen their health. Unfortunately, there are too many cases of drugs causing deaths and bodily harm. There are too many times when devices cause more physical pain than the patient had before the device was implanted or used.
At McGowan, Hood, Felder & Phillips, LLC, our Anderson medical product attorneys have the experience and skills to fight for injured patients and consumers. We have nearly 20 lawyers ready to serve clients throughout South Carolina.
Some of the many medications that are known to cause harm
Many medications cause health problems. Our Anderson dangerous drug attorneys hold the wrongdoers accountable. Some of the known dangerous medications are:
Consumers and patients cannot be expected to keep up with all the drugs that are defective. The pharmaceutical companies that manufacture medications have an affirmative duty to make sure their drugs are safe, and doctors have a duty not to prescribe a medication they know is unsafe. If a medication fails to work and causes a patient harm, the injured person can bring a claim against the maker and any sellers—without the requirement of proving fault. The defect and the injury from the defect suffice to bring a claim.
When medical product devices fail
Some of the many kinds of dangerous medical device cases we are ready to handle include:
Transvaginal Mesh. Women with pelvic organ prolapse or stress urinary incontinence have long sought help. Unfortunately, the transvaginal mesh solution has caused a lot of problems that cannot be reversed. Complications include erosion of tissue, organ damage, infection, and other types of pain.
DePuy Hip Implant. DePuy made implants that are metal-to-metal. The devices did not work. The implants caused some metal debris to pass through other parts of the body, causing physical pain and metal poisoning. Corrective surgery is sometimes possible, though long-term rehabilitation is also required.
Stryker Rejuvenate and ABG II Modular Neck Stems. These Stryker-manufactured implants are similar to the DePuy implants in the harm they cause. Corrective operations may work for some patients who also commit to extensive rehab work.
Our Anderson defective medical device lawyers understand medical product liability law. We review U.S. Food and Drug Administration laws and policies, including medical device recalls. We use the discovery process and independent professionals to help prove medical devices were defective and caused you physical and emotional pain.
Speak to a reliable Anderson medical product liability attorney today
Product liability cases can be brought if medications or medical devices cause harm. At McGowan, Hood, Felder & Phillips, LLC, our Anderson dangerous drug and device attorneys fight for clients who suffered the trauma of getting worse when they thought they would get better. We take on the drug companies and device manufactures in federal and state courts. Call us at 803-327-7800 or use our contact form to schedule a free case evaluation at our Anderson, South Carolina office.