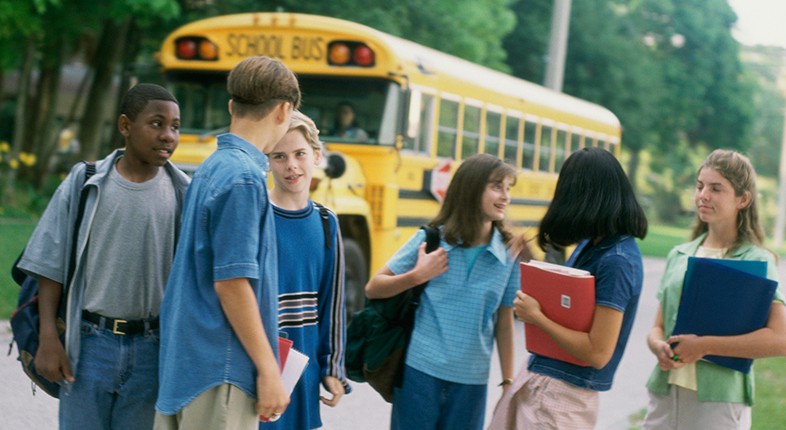 South Carolina Sexual Abuse Attorneys Representing Students Assaulted at School
Holding teachers, coaches, staff, schools, school districts, and others accountable
Parents trust that their children will attend school to learn. They expect their child to be safe from harm. When a teacher, an administrator, a staff member, or even another student sexually abuses or molests your child, it turns your entire world upside down.
At McGowan, Hood, Felder & Phillips, LLC, our sexual abuse lawyers have been fighting for South Carolina victims for years. We strive to hold school officials, teachers, and staff accountable for their actions – and for their inaction – toward protecting your child. If you need assistance or have questions, please contact us and schedule a free, confidential consultation with a member of our team.
Signs of sexual abuse in children and students
Abusers use their position of authority and their position of trust in many subtle ways, often making children feel like "telling" on them would get themselves in trouble as well. Many students are too humiliated or frightened by the abuse to step forward, or develop complicated feelings that embarrass them. This is called grooming, and it is less about sexual gratification than it is about power.
When teachers, coaches, maintenance staff, or any school official or employee abuses your child, your child may internalize their anger and hurt instead of speaking out or asking for help. Knowing the signs of sexual abuse and molestation may be crucial to helping your child.
According to RAINN, warning signals of sexual abuse can include:
Physical signs. These include sexually transmitted diseases (STDs) and bleeding, bloody sheets, bruises to genital areas, and other physical signs.
Behavioral signs. Behaviors might include inappropriate sexual behavior, younger children bedwetting their sheets, fear of being alone with certain people, avoiding changing clothes or bathing, and changes in how they dress and groom themselves.
Emotional signs. Returning to the habit of thumb sucking, anxiety, depression, excessive talk about sex, and nightmares are common signs of abuse.
The signs can vary depending on the age of the child and the specific circumstances of the abuse.
Potential sexual abusers at schools
During the course of a school term, you child will likely come into contact with many different people. Schools and other academic institutions need to ensure that the following types of employees and independent contractors are safe to be around your children:
Administrators
Before or after-hours school personnel
Classroom teachers
Extracurricular advisors
Janitors and maintenance crews
Other parents
Other students
School bus drivers
School librarians and nurses
Visitors to the school
Sexual assault by other students
Teenagers of dating age need to understand they always have the right to say no. They have the right to respond (through their parents, teachers, and school officials) to any sexual harassment, hazing, or threats that make them uncomfortable. Students have the right to attend school without threat of sexual exploitation by other students.  Such exploitation can include, bullying social media posts, sexting or websites that reference their body or their sex in any way.
Sexual abuse and assault are not confined to teenagers. There are many cases of younger children and special needs children being violated, in part because they are less likely or able to speak up for themselves than older children. This is especially true in cases with children who are autistic or have special needs.
Many seniors in high school are technically adults. If they commit a sexual assault, the victim's parents may be able to file a legal claim against them. Our sexual assault attorneys can answer any of your questions about these types of claims.
Sexual assault and abuse involving school coaches
Sports, music, drama, dance, and arts coaches spend a lot of one-on-one time with children. This often fosters special, close relationships that are parental in nature, and akin to a mentor/mentee. However, these relationships also allow child sexual predators unfettered access to children and young adults. For example, Jerry Sandusky, a former coach at Penn State and Larry Nassar, who coached numerous students and Olympians, were both convicted for their numerous sexual assaults against the students under their care.
In many cases, victims of abuse will not come forward because they don't want to let down their teammates. They don't want to let down their schools. They may feel they will not be believed or will not have their confessions taken seriously. If your child is exhibiting signs of abuse or molestation, it is important to speak to him or her. If he or she won't open up, you may consider sending your child to see a therapist.
Can professors be held liable for inappropriate relationships with students?
Sexual abuse and youth organizations
Schools can be held liable if the abuse happened while the perpetrator is working for a private organization, such as the Boy Scouts or a summer baseball league, which operates on school grounds. If your child is abused by a camp counselor or an employee or volunteer who runs an afterschool program, that school may also be liable for your child's assault.
What is mandatory reporting in South Carolina?
South Carolina has a law that makes reporting sexual abuse mandatory. The law applies to many people and professionals, including teachers, principals, assistant principals, school attendance officers, and counselors. Mandatory reporters must file if there is "reason to believe that a child has been or may be abused or neglected or has died as the result of child abuse or neglect."
If a mandatory reporter suspects sexual abuse, he or she must report it either to the Department of Child Services or to law enforcement. Reporting to a supervisor – such as a teacher reporting potential abuse to a school principal – does not count. Failure to report can lead to fines and even jail time. When a mandatory reporter brings his or her suspicions to the police or child services, and those suspicions turn out to be incorrect, the reporter is shielded from liability. In other words, mandated reporters cannot be held liable if they get it wrong – but they can be held liable if they know of or suspect abuse, but fail to report.
Read More: Who Are Mandated Reporters in South Carolina?
Can I sue my child's school if my child was sexually abused?
In many cases, the school or school district may be liable for your child's assault and abuse. You can sue them for injuries occurring at school or related to school activity.
Schools and school districts are generally liable for the conduct of their employees if the employee committed an assault or other crime while acting in the scope of their employment. This is often a contested area because the schools argue that the misconduct was not carried out in the course of the perpetrator's employment. However, our South Carolina school abuse lawyers can argue that any actions that happen during school hours on school property (or approved school trips), or by anyone who is employed by the school or school district, are automatically within the scope of the abuser's employment – and therefore, the school should be held responsible.
Schools have a duty to run background checks on the teachers and staff they hire – everyone from janitors to administrators – precisely because they will be working with children on a daily or regular basis. They must also conduct due diligence if they learn of incidents involving a teacher's conduct or the conduct of any other employees at prior schools, their current school, or in their personal lives. Many sexual predators seek out teaching or schoolwork as a career because it's an easy place to find victims.
Schools must make sure they monitor the educational and emotional progress of their students. If a teacher or school official suspects any inappropriate sexual contact, the teacher and school need to conduct a full investigation and keep the parents informed.
Schools need to enact policies that other students, teachers, and administrators understand. They must have people on staff that students can talk to about any sexual abuse or assault. Failure to enact these policies and to enforce them may be grounds for a civil lawsuit against the school.
I think my child was sexually abused at school; what do I do?
If you think you child was assaulted, the first thing to do is try to talk with your child. If you continue to think they were abused or assaulted (or harmed in anyway), you need to call law enforcement.  Though you are responsible in doing this and it is the correct course, guilty parties may try to hide things once they are notified of a pending situation.  Still, it is necessary to take these first steps to protect your child and all children.
Parents need to communicate with their children and be alert for any changes in behavior. Creating a safe haven for them to discuss their experiences is important. Parents should also know their child's activities and be alert as to who their child is with when he or she is not home.
If you suspect your child was sexually abused at school, authorities recommend you:
Speak with your child
Report any abuse to the police
Let the police do their job in investigating the incident and contacting the school
Schedule a meeting with a therapist
Consider taking photos or videos of any physical signs of abuse
Make an appointment with an experienced sexual abuse lawyer or law firm
Turn off your child's social media accounts so the incident stays private
At McGowan, Hood, Felder & Phillips, LLC, we know that we cannot give you back the life your family had before the abuse occurred. What we can do is promise to fight for justice, and to work to ensure that no other children will ever suffer what your child has suffered.
Learn your rights as a parent to file a lawsuit on your child's behalf
Sexual contact between a teacher or school employee and a child is never appropriate. If your child was the victim of any inappropriate sexual incident or behavior while at school or engaging in extra-curricular activities, you have the right to hold wrongdoers accountable. We provide a safe and secure environment for you to discuss your needs with an attorney. If you prefer speaking with a female attorney, just let us know and we'll arrange it for you. To review your case with a South Carolina child sex abuse attorney, please call McGowan, Hood, Felder & Phillips, LLC at 803-327-7800 or use our contact form to schedule a free consultation.
Handling a variety of Sexual Abuse and Assault cases
There are many different types of assault cases. No matter the specifics, our attorneys are prepared to help you. We handle cases involving: