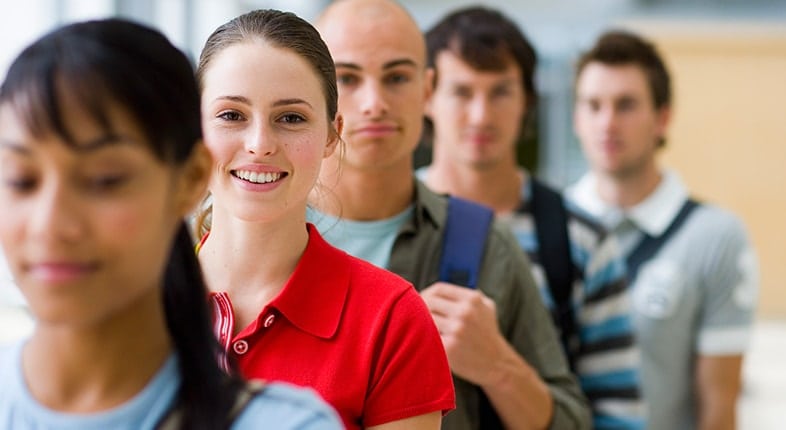 South Carolina Attorneys Representing Victims of Sexual Assault on Campus
Compassionate help for college and university students after rape and assault
When students attend or visit college and other institutions of higher learning, they should expect to be safe from physical and sexual assaults. If you or your child suffered an assault on a university campus, in addition to the perpetrator, the school itself could be liable for failing to protect its students.
At McGowan, Hood, Felder & Phillips, LLC, our South Carolina sexual assault lawyers fight for the rights of students who have been sexually abused, harassed, and assaulted. We have dedicated our careers to helping the injured seek justice, and demanding accountability from the parties who caused you harm. We invite you to contact us for a confidential consultation to learn more about your options.
The Post and Courier reported that, in 2017, "The College of Charleston saw eight reported cases of forcible rapes in 2017. At the University of South Carolina, there were nine reported rapes. Meanwhile, Clemson University reported they had 12 forcible sex offenses that same year." As South Carolina is home to more than 60 colleges, universities, and technical schools, one can assume that the number of sexual assaults on campuses each year is far higher than the 29 listed here.
The scope of campus sexual assaults
The Rape, Abuse & Incest National Network (RAINN) reports that across campuses nationwide, 11.2 percent of undergraduate and graduate students have experienced sexual assault or rape, through physical force and violence, or through incapacitation (being intoxicated or under the influence of drugs). Often, college-age victims of sexual assault don't report the assault to local law enforcement because they:
Believed it was a personal matter
Believed the police wouldn't or couldn't do anything
Didn't want to get the perpetrator in trouble
Feared revenge or reprisal
Only about one in five student female sexual assault victims file a report with law enforcement. About one in three female nonstudents of college age do file a report with law enforcement.
"About 1 in 6 college-aged female survivors received assistance from a victim services agency."
Why sexual assault happens on South Carolina college campuses
Sexual assault takes many forms: rape and attempted rape, groping, sodomy, forced oral copulation, indecent exposure, and non-consensual touching of any kind. In any capacity, these actions are wrong and illegal.
College campuses and universities are supposed to do whatever they can to keep their students safe from harm, but any of the following factors can contribute to a campus assault:
Allowing reports of hazing or illicit activity at off-campus events and Greek houses to go uninvestigated
Failing to enforce strict laws about underage and on-campus drinking
Failing to install cameras and other surveillance equipment
Failing to keep parking lots and campus pathways well-lit
Lack of training for campus security personnel
Not requiring sign-ins at college dormitories
Using older, outdated locks and security systems
The role of drugs and alcohol in campus rape and assault
For many students, living on or off-campus offers a chance at freedom and a taste of adulthood. Students of all ages may engage in illicit drug or alcohol use, especially at parties.
Alcohol and drugs are contributing factors to rape and sexual assault on college, but they are not the cause of an assault: the perpetrator is to blame, not the substance use. It is not a defense for a perpetrator to say that he or she, or that the victim, was intoxicated or under the influence of drugs at the time of the assault. Intoxication takes away a person's ability to consent to any sexual activity.
Federal and state campus sexual assault laws
Federal and state laws for rape, sexual violence, harassment, and any and all sex-related crimes give law enforcement the right to file and prosecute criminal charges, regardless of where the violence occurred. There are also laws aimed directly at sexual assault on college and university campuses:
Title IX of the Education Amendments Act of 1972. This is a federal civil rights law requiring colleges and universities that receive federal funding investigate and adjudicate reports of sexual assault on campus.
South Carolina Campus Sexual Assault Information Act. This law was enacted to "encourage institutions of higher learning to develop, with input from students, faculty, and staff, a comprehensive sexual assault policy to address prevention and awareness of sexual assault and to establish procedures that address campus sexual assaults." It requires that colleges and universities across that state develop and implement college sexual assault policies aimed at prevention, awareness, and the procedures for handling a sexual assault claim once it is reported. The policies should include education programs, the possible sanctions, the procedures for reporting a sexual assault and preserving evidence, and other matters.
The Cleary Act. This is a federal law that requires that universities and colleges keep data about campus crimes (including sexual assaults).
Colleges that receive funding from the federal government must publicly report sexual assault.
Read More: "Grey's Anatomy" Episode Causes Surge in Calls to Sexual Assault Hotline
Who is liable if I was sexually assaulted on campus?
Any student, teacher, school employee, or campus visitor needs to be held accountable for their actions. Campus and community law enforcement have the right to bring disciplinary actions and criminal actions against the person who commits the assault. Anyone who commits an assault should be expelled, and may be sentenced to jail. The perpetrator could also be held civilly liable for pain and suffering, medical expenses, lost wages, and other expenses associated with the attack.
In some cases, the individual student or person who committed the abuse may not have the funds to pay any judgements handed down in a trial. This is another important reason why colleges and universities also need to be held accountable for crimes that occur on their campuses.
Note: A criminal case generally proceeds first, but it depends on the circumstances of every case. If a defendant is found not guilty in a criminal case, a civil case can still be filed and prosecuted against your abuser, since the standard of proof in a civil case is lower than in a criminal case. Our attorneys can explain this in more detail.
Can professors be held liable for inappropriate relationships with students?
Can I sue my South Carolina school if I am assaulted on campus?
Generally, yes. Colleges and universities can be held liable for a campus sexual assault if one or any of the following scenarios has occurred:
A university employee committed the act of assault
The assault happened on school-owned off-campus housing
The assault occurred during an on-campus activity, even if the activity was not sponsored by the college
The rape or assault occurred in a university fraternity or sorority house
The school's negligence was the proximate cause of the victim's injuries due to:

Insufficient or no security professionals on campus
Knowingly hiring teachers or staff with a history of sexual misconduct
Knowingly allowing sexual predators to remain in student dorms
Failing to take steps to make dormitories safe (re: sufficient lighting, locks, etc.)
Failing to investigate reports of sexual assaults on campus
Another way to sue a University in a suit other than general negligence is to file a civil complaint against the university, showing that they failed to comply with Title IX. Per the Chronicle, "If colleges don't handle such reports promptly and fairly, they may be blamed for violating the rights of alleged victims and creating a hostile environment for learning, according to the U.S. Department of Education, which is charged with enforcing the law."
Talk to our South Carolina campus sexual assault attorneys today
The South Carolina sexual assault injury lawyers at McGowan, Hood, Felder & Phillips, LLC, have been fighting for victims for many years. We will represent any student across the state who has suffered sexual assaults on campus or during college activities. We work aggressively to show schools knew or should have known an employee was a threat, but failed to have sexual assault safety protocols in place. We demand justice from the individual who assaulted you and from the college/university. We provide a safe and secure environment for you to discuss your needs with an attorney. If you prefer speaking with a female attorney, just let us know and we'll arrange it for you. To speak with our legal team, call us at 803-327-7800 or fill out our contact form to make an appointment.
Handling a variety of Sexual Abuse and Assault cases
There are many different types of assault cases. No matter the specifics, our attorneys are prepared to help you. We handle cases involving: