Experienced Sumter Auto Accident Attorneys Provide Diligent Representation
Successfully litigating cases throughout South Carolina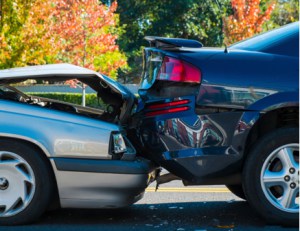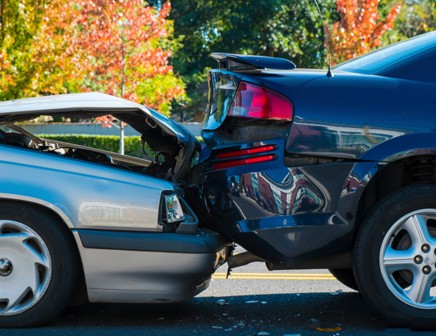 Automobile accident cases are stressful in and of themselves, but the aftermath that follows may last for months, years, or even a lifetime. With millions of vehicle accidents occurring each year, car crashes are the ninth leading cause of death nationally. In addition, 2.3 million individuals are injured in automobile accidents yearly. While many of these occurrences result in minor injuries, requiring little treatment, others are substantial and long lasting. When injured in a vehicle crash, it's important to seek assistance from an experienced Sumter automobile accident attorney at McGowan, Hood, Felder & Phillips, LLC, as soon as possible after the accident.
What to expect after an auto accident
When motor vehicle accidents occur, the most desirable outcome is that the responsible party's insurance company will pay for all of the resulting damages. The normal course of action is for the injured party to file a claim with the at-fault individual's insurance company. Representatives review the relevant information and make a determination about the appropriate amount of damages, ultimately paying the claim.
Unfortunately, there are countless situations where the process of securing compensation is more challenging and time-consuming. From uninsured motorists to bad faith insurance companies and comparative negligence claims, the automobile accident case is often convoluted and complex. That is why it is important to be represented by a skilled Sumter car accident lawyer with the experience and knowledge to guide you through an obstacle that may arise in your case.
Handling all types of vehicle accident claims
Automobile accidents occur in a variety of situations, but some of the most common circumstances include:
Distracted driving. Whether it's the ringing of a cell phone or an unruly child, when a driver focuses on something other than the road, the result may prove disastrous. Distracted driving is a top cause of vehicle accidents, but proving it in court is challenging without the assistance of a knowledgeable lawyer. Cell phone records and witness statements are among the types of evidence that may become necessary to successfully make a claim for compensation.
Drunk driving. Driving under the influence of alcohol or drugs is another common cause of vehicle crashes. Under South Carolina law, a driver's alcohol level is determined by his or her blood alcohol level (BAC). A BAC of 0.08% or higher is considered legally intoxicated, and it is illegal to drive at this level or higher. When an intoxicated driver causes an accident, there may be criminal and civil liabilities. Your attorney will likely review the reports of responding law enforcement agents to determine whether intoxicating substances were involved. While this may make may the task of proving fault easier, it is often the case that repeat DUI offenders do not carry adequate insurance, which creates a whole other set of challenges.
Mechanical defects. Another leading cause of auto accidents is mechanical defect, which applies when there is something wrong with the performance of the at-fault driver's vehicle. In these cases, an injured party may have a claim against the responsible driver, as well as the designer or manufacturer of the vehicle. A design defect means that the actual design of the car or a car part is inadequate, causing the vehicle to perform inadequately. A manufacturing defect means that a problem occurred during the production of the car or part. These claims fall under a theory of product liability, which requires extensive legal knowledge and experience.
The implications of an automobile accident are far-reaching. Our knowledgeable Sumter personal injury lawyers fight for adequate compensation that covers:
Present and future medical expenses
Loss of present wages
Loss of future earning potential
Property damage to your vehicle
Funeral expenses
Loss of consortium, which addresses the loss to a spouse or family member
Punitive damages, which punish the at-fault party for reckless behaviors
The fear and frustration that comes from dealing with the insurance company after these collisions can be overwhelming. We work to settle all types of accident claims, including Uber or Lyft related crashes, whether you are the driver or passenger. Don't file a Sumter personal injury claim without the help of an experienced Sumter personal injury attorney.
Our attorneys can help you determine the cause and who is at fault for your accident, and then we fight to get you the maximum amount of compensation possible.
Put experience on your side when making your auto accident injury claim
If you have been involved in an auto accident, do not hesitate to get the help you need from an experienced personal injury lawyer. The Sumter vehicle accident attorneys at McGowan, Hood, Felder & Phillips, LLC, have spent many years litigating in the South Carolina courts. Put our experience to work in your vehicle accident case. To schedule a free consultation at our Columbia office, please call us at 803-327-7800 or complete our contact form.
---
Columbia

,

SC Office - just 43 miles from Sumter
McGowan, Hood, Felder & Phillips, LLC
1517 Hampton St.
Columbia, SC 29201
Phone: 803-779-0100
Map