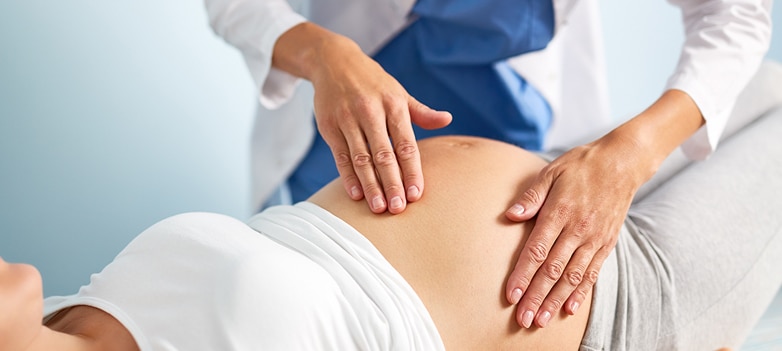 Greenville Obstetrical and Gynecological Malpractice Lawyers
Protecting the rights of SC clients who have been injured because of medical negligence
If you ask the average woman if she would sue her OB/GYN for malpractice, most would probably say no, but obstetric malpractice lawsuits are not uncommon. About 85% of OB/GYNs have been named in a lawsuit according to the Medscape OB/GYN Malpractice Report for 2017. According to a prominent medical malpractice provider, South Carolina paid out $35,363,500 in medical malpractice cases, which worked out to about $7.04 per capita in 2017. About 9% of total medical malpractice payouts nationally was for obstetric malpractice in 2017.
At McGowan, Hood, Felder & Phillips, LLC, our competent Greenville OB/GYN malpractice lawyers are here to fight for justice on behalf of women who have suffered permanent injury or lost their fertility altogether.  We fight to recover maximum compensation for our clients when a doctor's negligence caused their injuries. You are welcome to schedule a free consultation to discuss your case and learn about your legal options. You never pay attorney fees until we have recovered compensation for you.
Examples of obstetrical malpractice
There are many factors which might comprise OB/GYN malpractice including:
Cesarean section problems
These injuries can arise out of the failure to perform a C-section in a timely manner or performing an unnecessary C-section.
Failure to monitor the baby during labor
Negligent use of delivery instruments such as forceps and vacuum extractor
Failure to diagnose problems with the umbilical cord
Failure to diagnose a problem with the placenta
Failure to diagnose or treat pregnancy-induced hypertension (preeclampsia)
Failure to test for congenital disorders
In perhaps an extreme example of obstetrical malpractice, a federal judge awarded a three-year-old girl $9.6 million in damages because she suffered a brain injury during her delivery. Apparently, her doctor waited too long to deliver her via Cesarean section despite evidence that the baby's heart rate was worsening, and it was clear the mother would be unable to deliver vaginally. Oxygen deprivation has caused the child to have seizures, she will never be able to walk, talk or car for herself. She is blind and must be fed through a feeding tube, according to a story in the Washington Times.
What can a Greenville obstetrical malpractice attorney do to help my negligence case?
OB/GYN malpractice cases are complicated and require time and patience for them to be resolved. If you want to sue your doctor, you will greatly benefit from the services and advocacy of a skilled Greenville medical malpractice lawyer from McGowan, Hood, Felder & Phillips, LLC.
Our South Carolina personal injury law firm has a team of attorneys whose goal is to offer clients the best legal advice and support when they are facing challenges in life.
How much money is my OB/GYN malpractice case worth?
Every case is different. Because of that, there is no way to determine how much a case is worth right form the start. It will depend on a lot of factors, including the type of injury your child (or your partner) sustained, and the costs associated with that injury.
As experienced Greenville obstetrical malpractice attorneys we have worked with many clients, and most of them do not relish the idea of suing their doctors. We understand – but the only way to obtain justice and the compensation you need for your medical expenses and your pain and suffering and distress is to file a medical malpractice lawsuit.
If you can successfully prove that the doctor's negligence was the direct cause of your injury or your child's injury, you may be able to recover the following types of compensation:
Medical costs past, current and future related to the injury
Lost income and benefits
Pain and suffering
Emotional distress
In the tragic event that your child or the mother of your child dies, you may also be entitled to funeral and burial costs.
Additional types of injury cases we handle
In addition to handling OB/GYN malpractice cases, our malpractice attorneys routinely handle cases including:
Hospital-acquired infections
Defective drugs
Defective medical devices
Nursing home neglect and abuse
We also handle catastrophic injury cases, such as those resulting from car or truck crashes, and claims involving premises liability and product liability.
Schedule a free consultation with an experienced OB/GYN malpractice lawyer today
You expected that your birth experience would be beautiful and safe. Instead, you have been left with lasting physical, psychological and emotional injuries. If you want to recover compensation for your injuries, the experienced Greenville OB/GYN malpractice lawyers at McGowan, Hood, Felder & Phillips, LLC are here to fight for your rights. We understand what it takes to prove medical negligence. You are welcome to call 803-327-7800 or complete our contact form to schedule a free case evaluation. We have offices conveniently located in Anderson, Rock Hill, Columbia, Sumter, and Georgetown.
---
Greenville Office
135 Edinburgh Court
Suite 202
Greenville, SC 29607
Phone: 864-252-4406