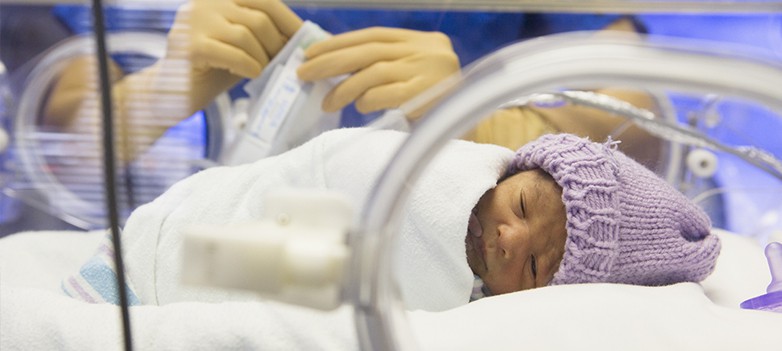 Greenville Birth Injury Attorney
Protecting the rights of infants injured at birth because of medical negligence throughout South Carolina
Birth injuries are devastating to families. If the injuries your child suffered at birth were caused by medical negligence, you may have grounds for a legal claim. At McGowan, Hood, Felder & Phillips, LLC, our compassionate Greenville birth injury lawyers are here to fight for the rights of brokenhearted parents whose otherwise healthy infant was harmed because of medical negligence. We fight to recover fair compensation for you and for your child's future needs.
What is the difference between a birth injury and a birth defect?
A birth defect is congenital, and can be caused by genetic abnormalities, or from exposure to toxins or medications the mother took during pregnancy. A birth defect is present prior to the baby's birth.
A birth injury is a result of harm done to the child from a negligent physician or other medical professional.
Examples of different types of birth injuries
Head injuries, according to the Merck Manual, is the most common birth-related injury. The following are other types of injuries that can occur during the birth process, which is the transition from the womb through the birth canal. While some birth injuries may resolve on their own without treatment, others will cause lasting damage to the child.
Cephalohematoma, which is bleeding below the periosteum.
Sub-galeal hemorrhage, which can be caused using vacuum extractor or forceps, can cause significant blood loss and shock.
Skull fracture can occur during the birth process and will generally heal without treatment.
Bleeding on and around the brain.
Nerve injuries such as facial nerve injury from improper use of forceps and brachial plexus injury, which can occur during a complicated delivery.
Spinal cord injuries, which can result in paralysis.
Bone fractures can occur during assisted deliveries.
Perinatal asphyxia caused by a decrease in oxygen or blood flow to the baby before, during or after delivery.
What causes birth injuries to occur?
There are several factors which can cause a birth injury to occur including:
Macrosomia, or a large baby who weighs more than 8lbs. 13 oz.
Babies born before 37 weeks are fragile and more prone to injury
Cephalopelvic disproportion, where the baby's head is too large to be delivered because of the size of mother's pelvis
Dystocia, or difficult labor or childbirth
Prolonged labor
Abnormal birthing presentation
What is required to prove negligence in a birth injury case?
A birth injury is a specific form of medical malpractice. To prove malpractice, the plaintiff must provide evidence that the medical professional's negligence was the direct cause of the injury.
To prevail in a medical malpractice birth injury case, the plaintiff must prove the following:
A doctor-patient relationship existed
The medical professional's action or failure to act represented a breach of the accepted standard of care for their specialty
The breach (negligence) was the direct cause of the injury
The injured person suffered damages from the injury
If you are unsure whether or not your have a birth injury claim, call us. Our job is helping clients determine the right course of action for their future. Many times, people lose out on compensation that they rightfully deserved – compensation that could have paid for their children's medical treatments, therapy, prostheses, and so forth – because they do not realize that they or their children have been the victims of medical negligence. At McGowan, Hood, Felder & Phillips, LLC, we can review your claim and inform you about your options.
What is the time limit for filing a birth injury lawsuit in South Carolina?
In South Carolina, there is a statute of limitations of three years from the date of the injury to file a lawsuit.
What compensation is available if I file a birth injury lawsuit and win?
A birth injury claim is a complicated, emotional endeavor. You need the trusted services of a skilled, compassionate OB/GYN malpractice attorney who will protect your interests and be sensitive to your family's needs during a challenging time.
We work with medical experts who can review yours and your child's medical charts and records, interview witnesses, determine what occurred and how your doctor's actions or failure to take an action may have represented a breach in the accepted standard of care for their specialty. We gather evidence that proves a causal connection between the doctor's negligence and your child's injuries.
If you prevail, we may be able to recover the following types of compensation:
Medical care past, present and future related to the child's injury
Pain and suffering
Emotional distress
Lost income on the part of the parents
How can a Greenville, SC birth injury attorney secure compensation for my child?
Your Greenville medical malpractice attorney will file a Notice of Intent to File a Lawsuit along with an expert affidavit, written by a certified expert medical witness, which provides a description of the alleged medical negligence.
Under South Carolina law, there are damages caps on medical malpractice cases, which apply to the non-economic damages. There is a cap of $350,000 against a single provider.
When there is more than one defendant provider, the non-economic damages may not exceed $1.05 million, and a single provider may not be held accountable for more than $350,000.
Punitive damages are available if the plaintiff requests them, and if they can prove that the defendant's conduct was willful, wanton, reckless or grossly negligent. Your experienced Greenville medical malpractice attorney from McGowan, Hood, Felder & Phillips will explain if and how damages caps might apply if the circumstances of your case warrant punitive damages.
Schedule a free consultation with a Greenville birth injury lawyer today
The Greenville injury law firm of McGowan, Hood, Felder & Phillips, LLC, provides legal counsel to clients in birth injury cases. You are welcome to schedule a free consultation by calling the office at 803-327-7800 or using our contact form. We have offices conveniently located throughout South Carolina. You never pay attorney fees until we recover compensation for you.
---
Greenville Office
135 Edinburgh Court
Suite 202
Greenville, SC 29607
Phone: 864-252-4406