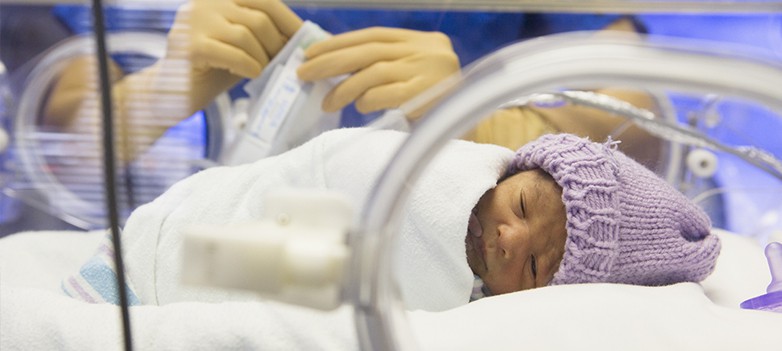 Columbia Birth Injury Attorneys
Representing injured mothers and babies throughout South Carolina
Doctors, nurses, and other healthcare providers must anticipate everything that can go wrong in the delivery room. They need to make a proper diagnosis of medical problems and treat any complication quickly and accurately. Failure to provide prompt, competent treatment can mean the difference between a child who lives a normal healthy life and one who never has one healthy day. In extreme cases, the mother or child can die if a physician or birth professional acts negligently.
The Columbia birth injury attorneys at McGowan, Hood, Felder & Phillips, LLC, are ready to handle any type of birth injury case. We work with medical professionals to help show what went wrong in the delivery room. We explain each element of physical and emotional harm the child or mother has to juries and insurance adjustors. Our medical malpractice lawyers help mothers, children, fathers, and families get justice.
I worked with Chance on my case and I truly cannot sing his praises enough. He kept me informed on the progress of my case, provided me with the facts and his honest, professional opinion throughout the entire process....

⭐⭐⭐⭐⭐ Google Review
What are some examples of birth injuries?
Some of the common types of birth injuries our Columbia birth negligence lawyers handle include the following:
These are just some of the birth injuries our Columbia birth injury attorneys handle. Our lawyers work to show the treating doctors made a wrong diagnosis, chose the wrong procedure, performed the right procedure incorrectly, used the wrong equipment, or made other medical errors. We fight to get appropriate compensation for the mother and child's physical pain and emotional suffering, and for the costs of surgeries, doctor bills, rehabilitation, and physical therapy expenses. The medical costs alone in severe cases can amount to millions of dollars.
How do Columbia, SC birth injuries occur?
Starting a family is one of the most exciting decisions you can make. When the negligence of a doctor, nurse, surgeon, OB/GYN specialist or healthcare provider takes away the future you envisioned with your child, you have every right to seek compensation for those errors. At McGowan, Hood, Felder & Phillips, LLC, we protect the rights and futures of South Carolina families whose lives have been irreparably altered by an act of obstetrical malpractice.
Some of the more common circumstances that lead to obstetrician negligence cases include:
Delay of medical treatments
Medication errors
Testing errors
Failure to monitor
Failure to diagnose and treat placental abruption
Failure to diagnose and treat placenta previa
Failure to diagnose and treat gestational diabetes
Failure to diagnose and treat pre-eclampsia
Midwife negligence
Fetal death
When a healthcare provider compromises your life or the life of your baby, our South Carolina OB malpractice attorneys fight on your behalf. We help you obtain the compensation you will need to pay your medical bills, keep your home and support your family in the future.
What kind of damages can I recover in a birth injury claim?
If a child suffers a birth injury due to medical negligence during the pregnancy, birth, and labor process, the child and family may be entitled to financial compensation. This is for losses both monetary and non-monetary, including:
Current and future medical expenses
Future healthcare costs, like occupational therapy, in-home care, or home modifications
Loss of enjoyment of life
Loss of companionship
Loss of wages or earning potential on the part of the parents
Our attorneys can work to determine the full value of your losses and damages and help your family move on to a hopeful future.
Speak with a strong Columbia birth injury lawyer who fights aggressively for innocent victims
Birth injuries should rarely happen. Experienced doctors should prepare for a full range of delivery complications. If physicians, nurses, and hospitals fail to meet local medical standards, they should be held accountable. For effective help, do not delay seeking legal advice. Delay can hurt your case. The Columbia birth injury lawyers at McGowan, Hood, Felder & Phillips, LLC, have the experience and tenacity you need. Call 803-327-7800 or fill out the contact form to schedule an appointment for a free case evaluation at our Columbia, South Carolina office.