Common Motorcycle Accidents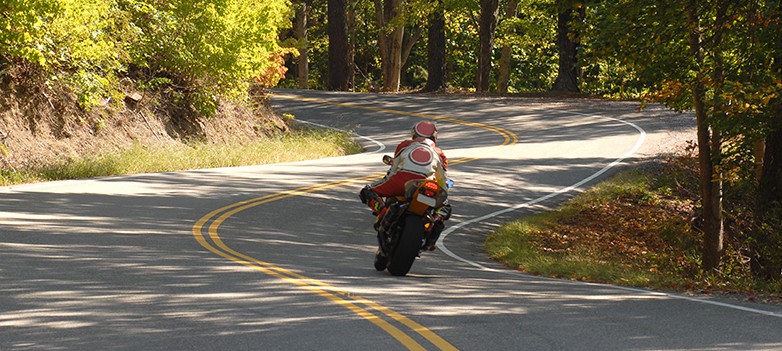 Common Motorcycle Accidents on South Carolina Roadways
Dedicated motorcycle accident attorneys protecting your family and your future
Few events in life are as terrifying as a motorcycle accident. At McGowan, Hood, Felder & Phillips, LLC, our South Carolina motorcycle accident attorneys have represented countless injury victims whose lives have been forever changed by these frightening ordeals. Motorcycle crashes can occur anywhere, from back roads to major thruways, and are caused by a variety of careless actions on behalf of the negligent driver. Our attorneys' first-hand knowledge enables us to provide top-notch legal advice to motorcycle accident injury victims throughout the state.
The South Carolina motorcycle accident lawyers at McGowan, Hood, Felder & Phillips, LLC, work tirelessly on every case. We routinely review police reports, medical records, and interview witnesses to uncover the facts. This information enables us to build a solid case designed to get injury victims the compensation they rightfully deserve. With decades of experience and a passion for the law, our attorneys have obtained millions in settlements and jury verdicts for South Carolina clients.
Common types of motorcycle accidents
Each type of motorcycle accident, whether it be a fatal accident, a highway accident, a rear-end collision or an improper left-turn, has different practical and legal implications. Here are the most common types of cases our South Carolina motorcycle accident lawyers handle:
Fatal motorcycle accidents. Sadly, too many cases need to be brought in South Carolina for fatal motorcycle crashes. According to the South Carolina Department of Public Safety, 598 people died in a motorcycle accident in South Carolina between 2008 and 2012, the latest data available. Fatal motorcycle accidents that are caused by a third-party are known as wrongful death cases. When a motorcycle operator or passenger dies due to the fault of another, the family has the right to bring a wrongful death claim against the responsible parties.
Highway motorcycle accidents. Motorcycle accidents on major South Carolina highways and interstates are among the most serious accidents we handle at McGowan, Hood, Felder & Phillips, LLC. The high speed of such accidents often make them extremely serious, causing catastrophic injuries like spinal cord injuries, back injuries, and head injuries, including traumatic brain injuries. Highway accidents can often involve a wide range of factors: from distracted driving to speeding to drinking and driving.
Rear-end motorcycle accidents. This is one of the most common types of accidents. Speeding is sometimes to blame. Texting while driving or talking on a cellphone is another common cause of rear-end motorcycle accidents. Whatever the reason, when another driver's car slams into the back of your motorcycle, your injuries can be serious or deadly. The pain and suffering you sustain can last weeks, months, or even years – if you are lucky enough to survive.
Left-Turn and intersection accidents. This type of accident happens because a car or truck driver did not see the motorcycle when they were making a left-hand turn or were turning in an intersection. These types of accidents are known as side-impact accidents or T-bone accidents.
Side-Swipe Cases. This is when a car or truck is traveling in the same lane as the motorcycle, or when a car is merging lanes and collides with the motorcycle.
Head-on Collisions. These motorcycle accidents occur when a driver loses control, sometimes due to drunk-driving, and crosses into the oncoming lane.
Single-Vehicle Accidents. A passenger on a motorcycle will often have the right to sue the motorcycle driver if he or she caused the accident. Motorcycle drivers can cause an accident if they do not angle their motorcycle the right way, hit an object in the road, or for a variety of reasons our lawyers will explore.
South Carolina motorcycle accident attorneys fighting hard for every client
When you contact us, an experienced South Carolina motorcycle accident attorney works with you and helps you get back on your feet. Your motorcycle accident case matters to us. Your accident could result in costly medical expenses for surgeries and extensive physical therapy. You might be unable to work or perform other regular tasks. The lawyers at McGowan, Hood, Felder & Phillips, LLC, have a proven track record of success in motorcycle accident cases. Our lawyers are dedicated, driven, and committed to delivering results. Allow us to put our knowledge and resources to work for you.
Contact McGowan, Hood, Felder & Phillips, LLC, today.  Call 803-327-7800 and schedule a free case evaluation by a South Carolina motorcycle accident attorney, or fill out our contact form from any device.  We proudly serve people throughout South Carolina from offices in Columbia, Anderson, Rock Hill, Sumter, and Georgetown.