Insurance Companies and Motorcycle Accidents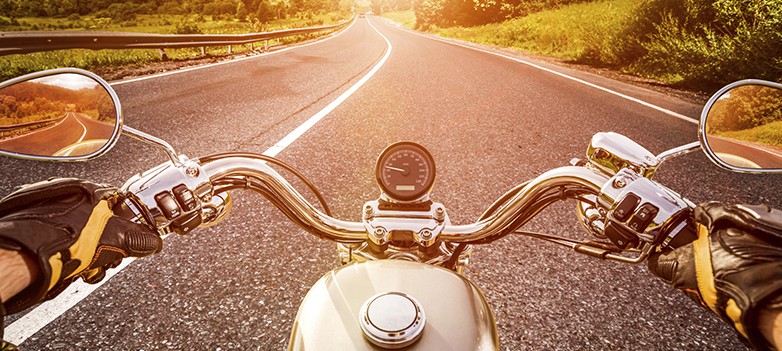 South Carolina Motorcycle Accident Lawyer Who Takes On Insurance Companies
At McGowan, Hood, Felder & Phillips, LLC , our motorcycle accident lawyers in SC know how to deal with insurance companies after an accident. This might seem like something minor. But the truth is insurance companies will often do everything they can to pay injury victims as little as possible. That's just wrong. That's why we fight so hard for people seriously hurt in motorcycle accidents throughout South Carolina.
Insurance companies know that motorcycle accident injury victims often feel vulnerable just after an accident. That's why they will often make low-ball offers soon after an accident. They know that injury victims are concerned about their financial well-being. That's why so many people simply accept whatever the insurance company offers them after an accident.
You shouldn't have to suffer financially after a motorcycle accident. Someone else caused your accident. They should be held responsible. That's why you need to contact us as soon as possible to handle your motorcycle accident in South Carolina. We know how to negotiate with insurance companies and get injury victims the compensation they rightfully deserve. We're also familiar with the myths about motorcycle accidents and how to deal with uninsured or underinsured driver accidents.
Myths about Motorcycle Accidents
The biggest myth about motorcycle accidents is that they almost always caused by motorcyclists. At McGowan, Hood, Felder & Phillips, LLC, our lawyers in South Carolina know better. They know that most motorcycle accidents are caused by other drivers. That's why they work so hard on every motorcycle accident case they handle in South Carolina. They believe that whoever caused the accident should be held responsible.
Motorcyclists are often blamed for causing accidents because some people falsely assume that most motorcyclists are reckless drivers. Many drivers are well aware of this tired, old stereotype. That's why these drivers often try to point the finger at motorcyclists after a serious accident. At McGowan, Hood, Felder & Phillips, LLC, we can thoroughly investigate your accident and uncover the truth.
Having the facts to support your case will enable you to negotiate with confidence with insurance companies after your accident. We can work with you and help dispel any myths or misconceptions about your case. We can set the record straight and get you the compensation you rightfully deserve.
Uninsured or Underinsured Driver Accidents
South Carolina motorcycle accident injury attorneys at McGowan, Hood, Felder & Phillips, LLC know how frustrating accidents involving uninsured or underinsured drivers can be for motorcyclists. It's bad enough being in any kind of accident. Being in an accident with a driver who has no insurance or little insurance can be confusing and upsetting. That might explain why some drivers who cause such accidents flee the scene of such motorcycle accidents.
In many states, including South Carolina, drivers are required have insurance. Unfortunately, some motorists ignore the law. Others follow the letter of the law and purchase the minimum amount of insurance, which may fall short of what is needed in serious car accidents.
Luckily, you do have legal options if you're injured in a motorcycle accident caused by an uninsured or underinsured motorist. One option includes pursuing a claim against your own insurance company if you are a victim of an uninsured/underinsured motorist accident. Your uninsured motorist policy can pay for your medical bills, lost wages, pain and suffering and other potential losses. Such claims can be complicated. That's why it's critical you contact us today and discuss your legal options.