Lyft Losing Its Reputation as The Safer Alternative to Uber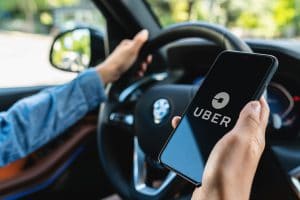 Over the past few years, rideshare company Uber has been making headlines for all the wrong reasons. Dozens of cases and allegations of sexual assault have been dogging the company for a while, with users of the service coming forward with claims of being groped, harassed and raped by drivers. Chief among their complaints were allegations of inaction by Uber itself.
Uber did recently respond to these complaints, releasing a detailed study of public safety concerns and a renewed commitment to rideshare safety. We provide insights into Uber's study in an earlier blog. With Uber getting all the (negative) attention regarding rideshare accidents and sexual assault, Lyft has become the de facto safer alternative in the eyes of the public.
Or has it?
Alison Turkos refused to use the Uber app because of her concerns about the company's safety record. Then, in 2017 she was kidnapped at gunpoint and raped by her Lyft driver. "I thought I was being a good feminist that night by choosing Lyft; Uber wasn't on my phone at the time," she said. "But look where it got me, look where my good and safe decision landed me."
Now, Turkos is one of dozens of women who have filed lawsuits against Lyft over the past year, claiming they were assaulted by the rideshare company's drivers. They allege that the company did not do enough to keep them safe and that, in some cases, when they reported the assault, Lyft did nothing to rectify the situation – and some didn't know if the driver was even removed from the app.
A recent and major lawsuit filed against Lyft featuring 20 plaintiffs alleges that the company "failed to adopt and implement reasonable driver monitoring procedures designed to protect the safety of its passengers," and the company's "corporate management … has failed to implement the most basic and rudimentary procedures for the proper investigation of sexual assaults that are reported in their vehicles."
This lawsuit seeks unspecified damages that would include the plaintiffs' medical costs, general damages and losses, future emotional distress, and punitive damages against Lyft.
This past September, Lyft announced a new set of safety features, including a way to contact 911 directly from the app, a Smart Trip Check In, and partnering with RAINN to provide safety education and training to all its drivers. However, critics say this isn't enough and are asking for driver fingerprinting and in-vehicle video monitoring as well.
If you experienced an assault in a Lyft or Uber the attorneys at McGowan, Hood & Felder, LLC can help. Your first priority should be your personal safety. Then, call us at 803-327-7800 or reach out to us through our contact page. If you prefer speaking with a female attorney because of the specifics of your situation, you can. We serve clients throughout South Carolina.