Uber Received Nearly 6,000 Sexual Assault Claims over Past Two Years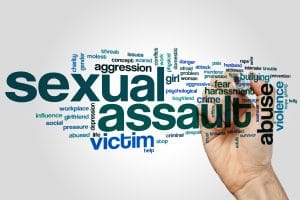 Rideshare company Uber released its first-ever safety study on December 5. This was the end of a yearlong wait after the company announced they would conduct such a study concerning public safety concerns. The 84-page report encompasses 2017 and 2018, and covers both sexual assaults and fatalities involving Uber rides. The Uber safety report hit the media like a bombshell, underscoring the need for increased safety measures for rideshare passengers and drivers alike.
The Uber United States Safety Report, published on their website, states that between 2017 and 2018, they received 5,981 allegations of sexual assault. The claims range between everything from unwanted kissing and groping to rape.
Uber categorizes sexual assaults into five subcategories:
Non-consensual kissing of a non-sexual body part
Non-consensual kissing of a sexual body part
Non-consensual touching of a sexual body part
Attempted non-consensual sexual penetration
Non-consensual sexual penetration
As you can see, this doesn't consider verbal or physical threats, nor the wide number of assaults and attempted assaults that go unreported.
Uber safety by the numbers
According to the report, Uber sexual assault cases increased between 2017 (2,936 reported cases) and 2018 (3,045 reported cases). Over those two years, 464 reported cases involved rape; the rest were various types of assault, including non-consensual kissing and groping. One interesting data point is that drivers are reporting assaults at nearly the same rate as passengers.
During the same two-year period, 19 people died in physical assaults in incidents that were Uber-related; 107 people died in Uber-related motor vehicle fatalities.
Uber issued the following statement accompanying the report:
"It's important to understand the scale of Uber's business in interpreting this data. This year, nearly 4 million Uber trips happened every day in the US—more than 45 rides every second. At such a large scale, Uber's platform ultimately reflects the world in which we operate—both the good and the bad. As the numbers in this report will show, critical safety incidents on our platform are, statistically, extremely rare. But even one critical safety incident is unacceptable because it represents the lived experience of someone in the Uber community."
Committing to rideshare safety
Uber also disclosed in its report further commitments to improve safety for its drivers and riders. These include actions like sharing the names of drivers banned from Uber with other ridesharing companies like Lyft (which is currently facing a number of sexual assault-related lawsuits itself) to assure riders that predatory drivers can't company-hop. They also noted the safety measures they've implemented over the past two years, including an Uber survivor support hotline, as well as sexual misconduct education for all drivers. The company also rolled out safety features within the app itself, like an option allowing passengers to verify their drivers with a secure PIN and an in-app emergency or 911 text button.
Uber's Chief Legal Officer, Tony West, wrote in a blog post, "It's only by shining a light on these issues that we can begin to provide clarity on something that touches every corner of society. And most importantly, by bringing hard data to bear, we can make every trip safer for drivers and riders alike."
If you've been injured in an accident with or sexually assaulted in an Uber or Lyft, talk to the attorneys at McGowan, Hood, Felder & Phillips for compassionate representation. We fight for justice on your behalf. Call us at 803-327-7800 or reach out to us through our contact page. We serve clients throughout South Carolina.