2019 Sees Increase in Human & Sex Trafficking Reports in South Carolina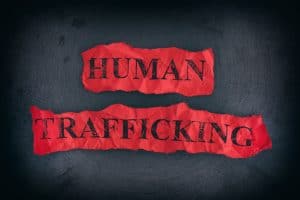 Although at first glance the headline "increase in human trafficking reports" may seem disheartening, it actually highlights the success of statewide efforts in 2019 to raise awareness of human trafficking – resulting in a high volume of reports of suspected trafficking and many arrests.
Attorney General Alan Wilson recently released the South Carolina 2019 Human Trafficking Annual Report, revealing a 360 percent increase in human trafficking victims across the state. There were 678 reports of human trafficking in 2019, as compared to 188 in 2018, according to the report. The report also noted the majority of the cases involved sex trafficking, with escort services and illicit massage parlors as the top trafficking venues. In more than 75 percent of cases, an employer is exploiting the victim.
There are 68 human trafficking cases currently pending in South Carolina courts.
During a press conference on January 10, Wilson said, "The large increase in victims recorded speaks to efforts across the state to raise awareness of the National Human Trafficking Hotline number so victims know how to reach out for help."
The report also noted a shift in the top five counties reported for human trafficking. In 2018, Richland County was at the top of the list for trafficking cases in South Carolina. The 2019 report ranks Horry County the highest. Rounding out the rest of the top five counties, in order, are Greenville County, Richland County, Dorchester County and Charleston County.
In addition to these statistics, Attorney General Wilson officially announced two new partnerships to help combat human trafficking. The South Carolina Restaurant and Lodging Association (SCRLA) and the South Carolina Beer Wholesalers Association (SCBWA) have pledged to increase awareness of human trafficking within the hospitality and beer wholesale industries. Both industries plan to train their employees on the signs of potential trafficking incidents, and the SCBWA has put signs on their trucks displaying the Human Trafficking National Hotline (1-888-373-7888).
At the press conference, South Carolina First Lady Peggy McMaster also spoke about the importance of introducing human trafficking awareness and prevention education in schools, protecting our children from falling victim to predators and trafficking. She urged communities statewide to consider this type of curriculum in schools, places of worship and other programs that serve South Carolina youth.
You may contact the National Human Trafficking Hotline at 888-373-7888 or text "help" to 233733 if you are a victim or suspect human trafficking is happening in your community.
If you or someone you love is a victim or survivor of human trafficking, the South Carolina sex trafficking attorneys at McGowan, Hood, Felder & Phillips, LLC can help. First, ensure you are safe. Then, we will work to pursue justice on your behalf. If you prefer speaking with a female attorney, just let us know and we'll arrange it for you. Please call 803-327-7800, or fill out our contact form. We serve clients throughout the state.
Read More