Insurance Companies and Construction Accidents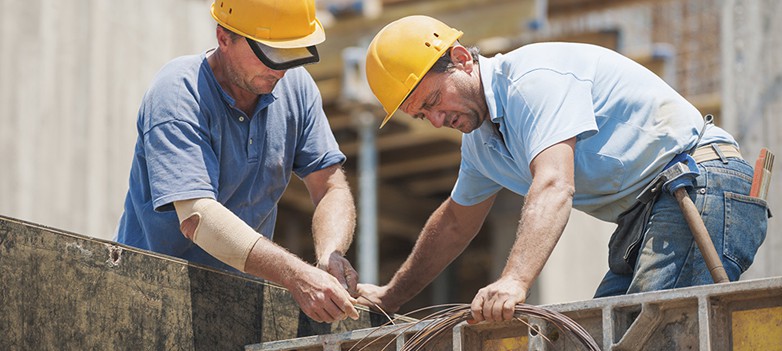 South Carolina Construction Accident Attorneys Discuss Insurance Companies
Insurance companies don't want to make big payouts to workers injured in construction accidents. Most insurance companies are focused on paying injury victims as little as possible, which is not fair when injured construction workers are faced with long-term costs associated with their accident.
That's why McGowan, Hood, Felder & Phillips, LLC works so hard to get injury victims the compensation they rightfully deserve. When you choose our experienced legal team to represent you, we promise we will work tirelessly to obtain the compensation you rightfully deserve. You didn't do anything wrong. Why should you pay for someone else's mistakes?
Contact us today. Get answers to some of the most frequently asked questions about insurance companies and construction accidents below. We're ready and eager to meet with you. We realize you must have a lot of important legal questions. We're here to help and provide you with the information you need now. We're on your side.
South Carolina Construction Accident Lawyer Addresses FAQs About Insurance Companies
The experienced South Carolina construction accident attorneys at McGowan, Hood, Felder & Phillips, LLC work with people seriously injured in construction accidents every day. That's why we believe we can address many of the questions people have about insurance companies and construction accidents.
Here are some of the most common questions many people have about construction accidents and insurance companies.
Q: Should I talk to an insurance adjuster if they contact me after an accident?
A: No. Do not talk to anyone about your construction accident until you have talked to a construction accident attorney in South Carolina.
Q: Should I accept a settlement from an insurance company if they offer one?
A: No. Do not accept any settlement without first talking to an attorney. Often, insurance companies make low ball offers immediately after a construction accident.
Q: Do I need a lawyer to deal with an insurance company after a construction accident?
A: Yes. Experienced construction accident lawyers in South Carolina know how to negotiate with insurance companies and secure the best settlement or verdict for injury victims.