Bayer Agrees to $10+ Billion Settlement in Roundup-Related Cancer Cases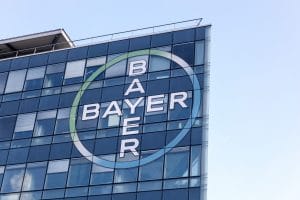 Bayer has agreed to pay $10 billion to settle thousands of cases alleging that the weed killer Roundup causes cancer. The Washington Post reports that Bayer "will allocate as much as $9.6 billion to resolve current Roundup litigation. The company said the pool will cover roughly 125,000 claims that allege the product leads to non-Hodgkin's lymphoma. The company said 75 percent of those cases were resolved as part of Wednesday's agreement."
An additional $1.25 billion will be set aside "for a separate class agreement for potential future claims." Per that agreement, claimants must wait until "an independent Class Science Panel composed of expert scientists" determines if Roundup use can lead to non-Hodgkin's lymphoma before filing a lawsuit. Per the Washington Post, this determination will take years.
Roundup's key ingredient is glyphosate, an herbicide designed to destroy weeds but not crops. In 2015, the World Health Organization's (WHO) International Agency for Research on Cancer (IARC) deemed glyphosate "probably carcinogenic to humans." In 2017, California's Office of Environmental Health Hazard Assessment (OEHHA) added glyphosate to its list of known carcinogens, and the New York Times alleged that Monsanto, which was acquired by Bayer in 2018, had "ghostwritten" academic research regarding glyphosate's safety.
Read More:
If you or a loved one was diagnosed with non-Hodgkin's lymphoma that you believe may be linked to Roundup, please call McGowan, Hood, Felder & Phillips, LLC at 855-296-0828, or fill out our contact form. We maintain offices throughout South Carolina.