Understanding Damage Awards in Catastrophic South Carolina Injury Cases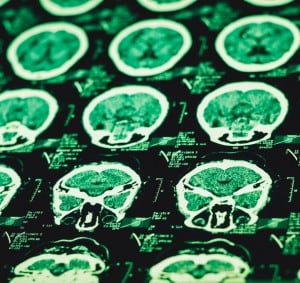 Catastrophic injuries are generally defined as life-altering injuries in which the victim's quality of life will be forever changed. They usually involve high medical fees just to stabilize the patient's medical condition. After the victim's health has reached maximal improvement, the patient normally requires continuous medical care in order to function, or has to live the rest of his/her life with a severe and permanent disability.
Examples of catastrophic injuries include:
A traumatic brain injury (TBI)
Spinal cord damage
Paralysis
Loss of an arm, leg, hand, or foot
Third or fourth degree burns
Birth injuries, such as cerebral palsy
Catastrophic injuries can result from medical malpractice, product defects, vehicle accidents, construction accidents, nursing home abuse, and any type of negligence or substandard care.
Typical personal injury damages
In personal injury cases, the victim is generally entitled to the following benefits from liable defendants:
Medical bills for:

Hospital surgeries
Doctor visits
Therapy and rehabilitation costs
Medical devices, such as prosthetics
Medications

Lost wages and income
Physical pain
Emotional suffering
In some cases, the defendant may also be responsible to pay punitive damages if their conduct was intentional or wantonly reckless.
Catastrophic injury damages differ from cases in which the patient fully recovers
The main difference lies in that catastrophic injury expenses are typically far more substantial. For example:
In catastrophic injury cases, multiple surgeries may be required. In serious burn injury cases, for instance, multiple skin grafts may be needed.
The rehabilitative expenses are ongoing for the duration of the victim's lifetime. Rehabilitative costs can include physical, occupational, speech, psychological, and other types of therapies.
The victim may never return to work. Accident victims who lose their cognitive abilities, or lose their ability to move, stand, use their hands, or go to the bathroom, are severely limited in their ability to be employed.
The psychological damage, and subsequent expenses, are more severe. Patients with catastrophic injuries may lose their ability to have physical relationships and experience damage to their emotional relationships. They may need extensive therapy to adjust to disfigurement or loss of bodily function.
Continuing inpatient care. Some patients with catastrophic injuries may never leave a hospital or may have to function in a health care setting for the rest of their lives.
How damages in catastrophic injury cases are handled
In most personal injury cases, the victim receives a lump-sum check. In catastrophic injury cases, the jury can only award one figure for the victim's life, or the insurance company can only agree to one sum. Clients and families should retain competent legal support to determine how the award or settlement should be handled, keeping in mind the relevant tax laws and the continuing needs of the victim.
For example, we may suggest that the award be handled as a structured settlement so that the victim receives a guaranteed amount each month for life. We may recommend that a trust be established and a trustee appointed to make the medical payments when needed and provide for the support of the victim. These are just a few of the available options to explore.
Our South Carolina catastrophic injury lawyers understand why these severe injury cases are so demanding and complex. At McGowan, Hood, and Felder, LLC, our experienced trial lawyers are hometown litigators who represent each client as if they were family. For strong legal help, please call us at 1-803-327-7800 or fill out our contact form.