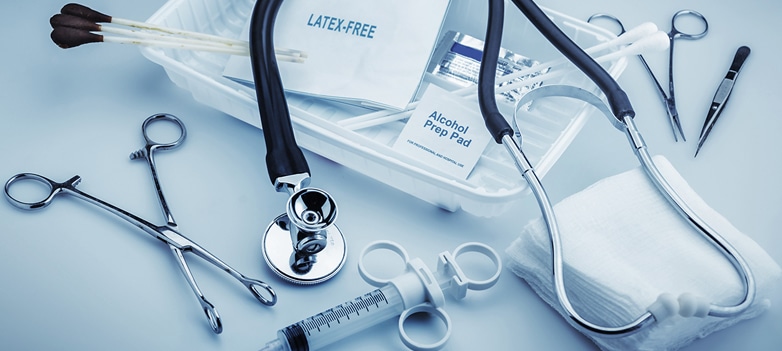 South Carolina Dangerous Medical Device Lawyer Answers Your FAQs
Get help with when dangerous medical devices don't work
Dangerous medical device cases are extremely complicated. Lawyers must know the medical issues and the legal issues. It is critical to know which companies and doctors can be held liable. Defense lawyers and insurance companies will fight to show the device worked and that the patient assumed the risk. You need experienced attorneys who know how to prove the device was defective and who can anticipate many of the arguments and tactics defense lawyers use.
A skilled South Carolina medical device lawyer has the skills to assert the right legal theories for bringing a lawsuit. We know the statutes of limitations for bringing a legal claim. Our lawyers understand your hurt and make sure we argue for all of the pain and suffering, medical bills and lost wages South Carolina law allows. We take pride in keeping our client informed about their case. The lawyers at McGowan, Hood and Felder, LLC, take the time to answer your questions and guide you through each phase of your case.
Answers to common FAQS
Patients who suffer harm due to medical devices that do not work have many questions. Our experienced South Carolina medical device attorneys can answer many of these questions because we have been fighting for device victims for several decades. Our initial advice is that because each case is different, the best thing a patient can do is contact our law firm directly. One of lawyers will review your case for free.
The following are some of the most common questions many people have about dangerous medical devices.
Q: The FDA approved my medical device. Doesn't that mean the device is safe?
A: Not always. The Food & Drug Administration (FDA) has a much-criticized approval process that does not require manufacturers to perform clinical trials or prove certain products are safe when the device is "substantially equivalent" to another device.
Q: Should I deal directly with the manufacturer of a dangerous medical device?
A: No. If you are suffering because a medical device is causing pain, you need an experienced South Carolina dangerous medical device attorney to help you. We know many of the medical devices that do not work, whether there have been FDA warnings, FDA or manufacturer recalls and other relevant issues. Before you continue with any medical treatments, your best interest is served by knowing your legal rights. Our firm is ready to help you recover and get compensation. Please call us as soon as you begin to hurt.
Q: Should I talk to an insurance company official if they contact me?
A: No. Insurance companies do not have your best interest at heart. They work for the device manufacturers and health providers. They may try to give you a low settlement and get you to settle before you know your full medical situation. Your best course of action is to immediately speak with a South Carolina medical device injury attorney at our firm.
Q: Should I accept a settlement from an insurance company if they offer one?
A: No. Insurance companies work for the device companies and health care providers. They do not work for you. They often try to settle cases quickly for much less than they are worth. You should speak with experienced legal counsel who make sure you know your medical problems, your medical remedies and your legal options. Our lawyers fight to get patients full compensation, not a quick low ball amount.
Q: Do I need to lawyer to deal with an insurance company and medical device manufacturer?
A: Yes. An experienced product liability lawyer in South Carolina knows how to negotiate with insurance companies and secure the best settlement or verdict for victims of dangerous medical devices. We know the strategies insurance companies use to get you take an unfair settlement. We know when and how to negotiate with insurance companies.
Contact a firm that has extensive medical device malfunction experience
Your medical device accident case is important to us. The attorneys at McGowan, Hood, Felder & Phillips, LLC, have extensive experience obtaining justice and compensation for people when medical devices malfunction or don't provide the promised relief.  Our top-notch attorneys handle complex cases, not only in our state, but throughout the country.
We are dedicated, driven, and committed to delivering results. Contact McGowan, Hood, Felder & Phillips, LLC. Call 803-327-7800 and schedule a free case evaluation by a South Carolina medical device attorney, or fill out our contact form from any device. McGowan, Hood, Felder & Phillips, LLC, proudly serves people throughout the state, from offices in Columbia, Anderson, Rock Hill, Sumter, and Georgetown.