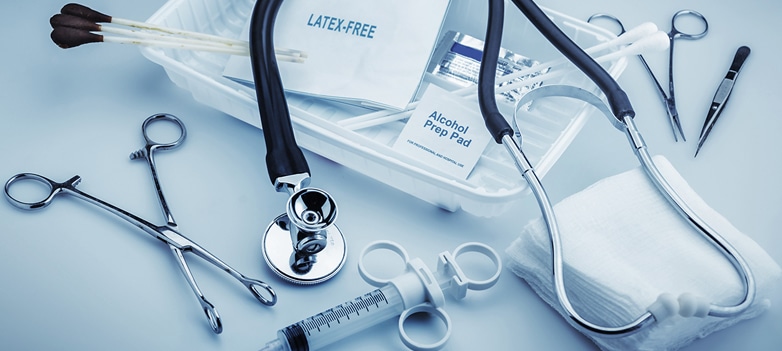 South Carolina Dangerous Medical Device Lawyer Discusses Insurance Companies
Insurance companies and dangerous medical devices can be hazardous combination, according to the dangerous medical device attorneys at McGowan, Hood, Felder & Phillips, LLC. That's because most insurance companies do not have injury victims' best interests at heart. Instead, most insurance companies working for companies that manufacture medical devices will do everything they can to downplay your pain and suffering. They're also often focused on one thing: paying injury victims as little as possible.
That's not right. That's why we work so hard to get victims of dangerous or defective medical devices the compensation they rightfully deserve, whether it's a recalled DePuy Hip Implant or defective Medtronic Infuse bone graft. When you choose McGowan, Hood, Felder & Phillips, LLC to represent you, we promise we will work tirelessly to obtain the compensation you rightfully deserve. You don't do anything wrong. Why should you pay for someone else's mistakes?
Contact us today. Get answers to some of the most frequently asked questions about dangerous medical devices. We're ready and eager to meet with you. We realize you must have a lot of important legal questions. We're here to help and provide you with the information you need now. We're on your side.
Dangerous medical device lawsuits in South Carolina often are necessary
The SC personal injury accident attorneys at McGowan, Hood, Felder & Phillips, LLC know how to handle complicated legal cases. Serving people throughout the state, our lawyers know what it takes to build a successful legal case. We know how to gather evidence. We know where to find the facts. We know who to interview to uncover the truth. And we have the case results to prove it.
We realize your case is about more than just money. It's about justice and about holding people accountable for their actions. That might sound simple. But you need the facts to build a strong, successful case. That's why we often carefully review police reports, medical records and other important documents in search of critical facts that other lawyers sometimes overlook.
Give your case the attention it deserves. Contact us. Call 803-327-7800 and schedule a free case evaluation today. We have the experience and knowledge you need for your complex legal issue. Best of all, you only pay fees if we win. That's because we work on a contingency fee basis. It's that simple.