Were You the Victim of a Crime Due to Negligent Security?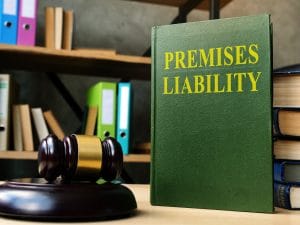 Every day, South Carolina residents leave their homes and enter commercial and public premises to work, run errands, shop, enjoy a meal, or visit professional offices. Sometimes residents join the millions of tourists that flock to the state each year to vacation and visit the state's recreation areas and historic sites as day trippers or overnight guests in hotels. Most of the time these kinds of trips are uneventful, but what happens if you are victimized and injured by a criminal attack in a parking lot, store, restaurant, office building, or hotel due to the owner's failure to provide appropriate security?
In SC, property owners have a duty to protect customers and visitors from harm, which may make owners liable for injuries incurred on their premises. Premises liability applies to commercial businesses, industrial companies, private homeowners, nonprofits, and other property owners. For example, if a customer or visitor is hurt in a slip and fall or trip and fall  due to the negligence of the owner, the owner may be held liable for the injuries. However, owners also have a similar duty to secure their property against criminal activity to prevent physical attacks on customers and visitors.
What is "negligent security"?
Negligent security is a kind of premises liability that makes owners of property liable for the injuries related to crimes taking place on their property. Under the law, owners of commercial and public property, as well as private homeowners, have a duty to protect customers and visitors from violent assaults and criminal attacks that could have been anticipated. This means that even though a criminal actor inflicts physical harm, the owner of the property where the harm was suffered may be held liable for the victim's injuries, if the owner failed to provide reasonable security measures that could have prevented or made the crime less likely. Property owners cannot avoid their own liability.
Which properties need added security?
Negligent security may lead to a criminal attack such as assault and battery, theft, robbery, shooting or mass shooting, murder, or sexual assault. As such, some properties need additional safety measures in place. Those kinds of properties may include:
Hotels, motels, and resorts
Bars, restaurants, and nightclubs
Schools and colleges
Parking lots and parking garages
Sports stadiums or arenas
Public Parks
Construction sites
Gas or charging stations
Convenience stores
ATMs
Stand-alone stores, shopping malls, or strip malls
Office buildings
Apartment or condominium complexes
Locations for public amusements or events
What kinds of failures to supply security and meet safety requirements constitute negligent security?
The kind of security required for a property will depend on its use and purpose. However, there are security requirements that generally apply to types of properties. For example, the dangers posed by dark and un-surveilled parking lots are widely recognized. The National Safety Council explains that parking lots may attract thefts and crime, and warns that "[l]arge parking lots, such as those found at shopping malls, are considered most vulnerable to crime." According to the Urban Institute Justice Policy Center, parking lot crime can be reduced by "modifying a parking facility's characteristics – by improving lighting or adding electronic gates at entrances and exits" or "improving surveillance of and guardianship over parking facilities." While the different locations and characteristics of parking lots determine necessary security procedures, large lot security generally will require measures such as adequate lighting and surveillance – and failing to supply those things may constitute negligent security.
Similarly, since guests of hotels, motels, and resorts count on them to be safe places, and the industry acknowledges its responsibility to provide secure facilities and recognize unsafe situations, failing to implement safety requirements to protect guests from violent crime, sexual assault, and sex trafficking could create negligent security liability for violent crime, sexual abuse and sexual assault.
Other general examples of negligent security on properties may include:
No lighting, inadequate lighting, non-functioning, or missing lighting
No fences or gates or broken fences or gates
Inadequate surveillance of the property
Inadequate or malfunctioning camera surveillance equipment
Inadequate number of security guards
Untrained and unqualified security guards
Lack of safety protocols, or inadequate or ignored safety protocols
Lack of background checks on employees, especially those with access to rooms
No monitoring or inadequate monitoring of entrances and exits, keys, or key cards
Broken door locks
Missing or malfunctioning alarms
Failure to secure the premises from violent or threatening persons, or persons involved in criminal activity
If you were injured by a crime committed on another's property, you will need a South Carolina negligent security attorney to investigate the situation and protect your interests. At McGowan, Hood, Felder, & Phillips LLC we work to determine the expected and necessary security measures for the property and to hold the property owner accountable for the injuries you sustain. We have successfully represented clients in personal injury settlements with insurance companies and in jury verdicts, obtaining millions for their injuries.
Our South Carolina premises liability attorneys work to hold property owners responsible when they fail to protect their customers, visitors, and workers. McGowan, Hood, Felder & Phillips, LLC represents victims and families in negligent security claims. We offer free case evaluation to all potential clients. Call us at 803-327-7800 or fill out our contact form and schedule an appointment to discuss your situation. We proudly serve clients throughout South Carolina and nationwide from offices throughout the state.