Where to Get a Sexual Assault Forensic Exam in South Carolina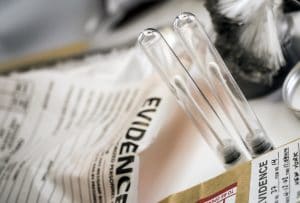 NBC News recently published an article about sexual assault forensic exams, including a comprehensive tool that allows survivors of sexual assault to search for trained sexual assault nurse examiners (SANE) in their area. SANEs are trained to perform forensic exams (also called rape kits) on survivors, which are crucial for collecting the evidence necessary to apprehend and convict sex criminals. Not all nurses and medical professionals are specially trained for these exams, which is why it is so important to locate a SANE when you need one.
What do sexual assault nurse examiners do?
According to the Office for Victims of Crime (OVC):
A Sexual Assault Nurse Examiner is a registered nurse who completed additional education and training to provide comprehensive health care to survivors of sexual assault. In some communities, SANEs are called Forensic Nurse Examiners. Other categories of providers, such as physicians or physician assistants, may use the title Sexual Assault Forensic Examiner, Sexual Assault Examiner (Indian Health Services), or Sexual Assault Medical Forensic Examiner (military).
As the survivor of a sexual assault, even if you or your loved one have not yet decided if you will be pressing charges, having a forensic exam will preserve evidence and check your health. However, NBC News also points to a nationwide shortage of SANEs, due to high turnover and lack of resources and funding, stating, "Few hospitals have robust forensic exam programs and nurses are often on call 24 hours a day to do exams, on top of their other full-time responsibilities. Burnout is high and examiner retention is a consistent problem around the country."
Finding a local sexual assault nurse examiner in SC
Because there is no national or even statewide database listing where SANEs and forensic exams are available, NBC News built one themselves. An interactive map within the article provides national and statewide resources to find SANEs and sexual assault resources in your area.
A search for "South Carolina" generates the following information:
South Carolina has five forensic nurse examiner programs that provide SANEs 24/7 to 24 hospitals. Seven additional hospitals in the state have SANEs on staff, but their availability may be more limited. The South Carolina Victim Assistance Network has a statewide forensic nurse examiner program that provides coordination and resources for South Carolina's SANE-trained nurses.
South Carolina hospitals that offer SANEs include:
Abbeville Area Medical Center

Prisma Health Greer Memorial Hospital

Aiken Regional Medical Center

Prisma Health Hillcrest Hospital

AnMed Health Medical Center

Prisma Health Laurens County Hospital

Bon Secours St. Francis Health System

Prisma Health North Greenville Hospital

Prisma Health Oconee Memorial Hospital

Coastal Carolina Hospital

Prisma Health Richland Hospital

Prisma Health Tuomey Hospital

Prisma Health Upstate Memorial Medical Hospital

Spartanburg Medical Center

Medical University of South Carolina

Spartanburg Medical Center Mary Black

Tidelands Georgetown Memorial Hospital

Tidelands Waccamaw Community Hospital

Prisma Health Baptist Easley Hospital

Tidewatch Emergency Department

Prisma Health Baptist Hospital

Prisma Health Baptist Parkridge Hospital
Disclaimer: These hospitals may not offer 24/7 access to SANEs.
Victims of sexual assault may also call the National Sexual Assault Hotline:
If you or a loved one were sexually assaulted, the attorneys at McGowan, Hood, Felder & Phillips, LLC can and will help. We provide compassionate and informed legal guidance, and will work to make things right. To schedule a free consultation with one of our South Carolina sexual assault attorneys, call 803-327-7800, or we invite you to reach out to us through our contact page.