Could the HALT Drunk Driving Act Stop People from Driving Drunk?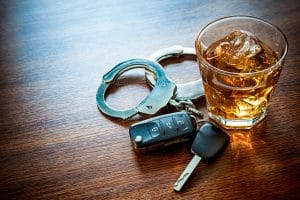 Congresswoman Debbie Dingall (D) from Michigan has introduced a bill to Congress, requiring that all vehicle manufacturers install alcohol monitoring equipment by September 30, 2024. Representative Dingall introduced this legislation in honor of the Abbas family, all five of whom died in a drunk driving crash in January 2019.
The Abbas family was driving through Kentucky on their way home to Michigan when a wrong-way drunk driver struck their vehicle on I-75 in Lexington. The entire family, including three children, was killed in the crash, as was the driver of the other vehicle. Dingall presented HR 4354 to Congress in September 2019, and recently renewed her dedication to the bill on the two-year anniversary of the crash.
What is HR 4354?
HR 4354 is also known as the HALT Drunk Driving Act, or the Honoring Abbas Family Legacy to Terminate Drunk Driving Act. This legislation would mandate automakers to install devices on all their vehicles that can detect the blood alcohol content (BAC) of a driver before the car can start, similar to an ignition interlock device. If the device detects alcohol, the car will not start.
According to the bill, The National Highway Traffic Safety Administration (NHTSA) "must implement a program to equip the advanced alcohol detection devices on not less than 1,500 government-owned fleet vehicles by the end of FY2022," and on mass-produced vehicles produced no later than September 30, 2024. The bill also offers a $25 million grant to automakers to help develop and install the devices.
HALT Drunk Driving Act's effect on impaired driving
The goal of HR 4354 is to curtail and decrease drunk driving crashes, injuries, and fatalities by eliminating the opportunity for drivers to start their car if they are over the legal alcohol limit. One of the major problems with driving under the influence is that often, people overestimate their level of sobriety. Most people believe they are more in control after one or two drinks than they actually are – remember, alcohol impairs the decision-making parts of the brain.
Mothers Against Drunk Driving (MADD) supports the bill, stating at a virtual news conference held January 7, "The good news is, the technology that could eliminate drunk driving already exists. It's time for the new Congress to take the necessary steps for its implementation, and we are grateful for Congresswoman Dingell's leadership on this lifesaving effort."
Rana Abbas Taylor, sister of the late Rima Abbas, also spoke at the conference, saying:
Congresswoman Dingell's courageous and swift action to create legislation in my family's honor that would end drunk driving is a testament to her leadership and commitment to those she serves. It is my hope that the auto industry and all legislators can join Congresswoman Dingell, MADD and my husband and I in doing what is right and putting an end to drunk driving once and for all. We need to do better. Enough is enough is enough.
The South Carolina serious injury attorneys at McGowan, Hood & Felder can help if you were injured in a crash with a drunk driver. We work to seek compensation on your behalf for your damages and losses. To schedule a free consultation, please call 803-327-7800, or reach out to us through our contact page.