Child Abuse in Residential Treatment Facilities – The Signs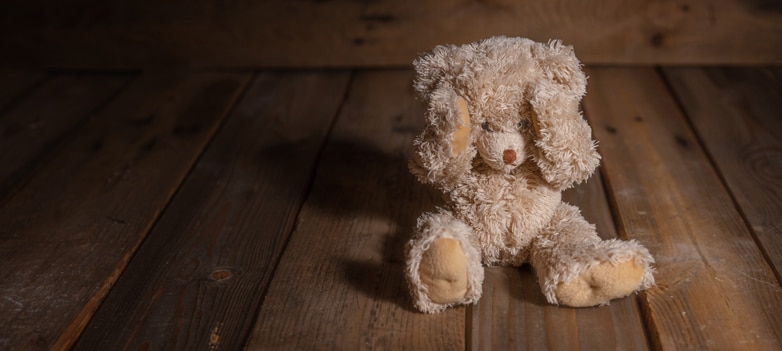 Every day in residential treatment facilities and group homes, children and teens experience some sort of abuse. Many of these young patients cannot advocate for themselves, due to disabilities and inability to communicate. It is imperative parents and loved ones recognize the signs of abuse, both emotional and physical.
Welcome to an ongoing series of blogs shining a light on the unspoken abuse going on behind closed doors at group homes and residential treatment facilities in South Carolina and across the United States.
Residential treatment facilities (RTFs) are privately and publicly funded centers that provide full-time care to children, adolescents, teens  and adults, each with their own various psychological trauma, cognitive impairment, physical disabilities, substance abuse, or mental illness. When parents or guardians place a child in a RTF, they are entrusting their child to the care of a third party.  It is one of the most difficult decisions a parent will ever make.  The decision is usually made because the child requires  resources parents and their families cannot provide.
Unfortunately, this difficult decision means that parents are no longer with their child every day and can't see or control how staff, other patients, and visitors are treating their loved one. Making the problem even worse, many very young children with disabilities, like autism, cerebral palsy and Down's syndrome also have problems communicating. Additionally, children with emotional difficulties or behavioral problems may not be believed because of past conduct.  These types of scenarios set the stage for continued abuse if a facility is not protecting your child.  If a child is suffering physical or sexual abuse, they may be unable to alert their parents or a trusted staff member of such abuse, or, if reported, they may not be believed.  It is the behavior or signs/symptoms of a non-communicative child versus an adult.  It is the words of a word of a troubled child against the word of an adult staff member.  IF YOU SEE SIGNS CONSISTENT WITH ABUSE OR SUSPECT ABUSE, ASSUME IT IS HAPPENING.  There is evidence that pedophiles, and other people who understand the vulnerabilities of children who are non-communicative or troubled gravitate to positions in these types of facilities. Abuse occurs in these facilities.  Most of these facilities are for-profit.  These facilities make more money by paying staff less and charging large fees. Be Vigilant.  Listen. Act.
Identifying signs of abuse in South Carolina residential treatment facilities
When you visit your child in an RTF, be vigilant for signs of neglect or abuse – and follow up with staff and management if you have questions or concerns. Keep an eye out for things like:
Mysterious injuries. Does your child have injuries they or the staff can't explain, like bruises, abrasions, cuts, or fractures? They may be a victim of abuse by staff or another resident, or injuring themselves due to staff neglect.
Weight loss. Dramatic weight loss, gaunt appearance, or dark circles under the eyes can indicate malnutrition, lack of sleep, neglect, or improper medical treatment.
Trips to the ER. If you find out about visits to the hospital after the fact, or if your child requires more emergency care than usual, the RTF may be attempting to hide suspicious injuries or abuse from you.
Sexually transmitted infections. A sexually transmitted disease (STD) is a crystal-clear sign of sexual abuse. Frequent urinary tract infections can also be a sign of abuse.
Anxious behavior. If your child acts fearful around certain staff members, areas of the facility, or just generally afraid, they may be experiencing physical or emotional abuse.
Sometimes, problems with abuse in a residential treatment facility is due to one bad employee. However, when this behavior spreads throughout a facility and management does nothing, the entire organization is to blame. When an RTF decides to save a few dollars and cut corners in the wrong places, it sets the stage for disaster, like:
Inadequate (or no) staff supervision. Without proper training and oversight, staff members can have too much discretion in how they treat and discipline children, and management doesn't hold them accountable for abuse.
Improper background checks. Many RTFs fail to run full background checks on their staff, potentially missing those with criminal or sex offense records.
Understaffing. When a facility is understaffed, remaining staff may be stretched too thin to perform their jobs properly.
These issues and more can make a residential treatment facility liable if your child suffered abuse during their stay. Remember, as the saying goes, "If you see something, say something." Experienced attorneys can follow up on your concerns, investigate, and find out who is responsible. The child abuse attorneys at McGowan, Hood, Felder & Phillips, LLC work to ensure residential treatment facilities are held to the highest standards – and if they are responsible for the abuse of a child, they will be brought to justice.
To schedule your free consultation with one of our South Carolina injury attorneys, call 803-327-7800, or we invite you to reach out to us through our contact page.
Related: