Mailchimp Sued for Allegedly Facilitating Sex Trafficking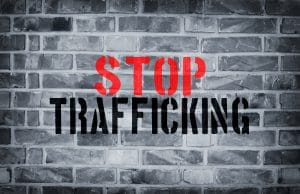 A recent lawsuit filed in Georgia accuses email marketing platform Mailchimp of facilitating sex trafficking, according to a December 5th article published by Buzzfeed News.
The suit claims Mailchimp worked with YesBackpage.com, which is an ad marketplace used by sex traffickers after the similar website Backpage was shut down. They say Mailchimp sent an email with their system promoting YesBackpage to a sex trafficker in search of a site on which to advertise his victims. The sex trafficker then used YesBackpage to list a Wisconsin woman and force her to provide sexual services.
Buzzfeed spoke to the attorney bringing the suit, Annie McAdams. "Here we have a sex trafficker who was looking. 'Where do I go after Backpage? How am I going to sell this particular Jane Doe for sex?'" she said. "Well, all of a sudden Mailchimp delivers the solution to his mailbox."
Buzzfeed also reached out to Mailchimp for comment. "While we can't say much about the allegations in the complaint because this is a sensitive legal matter, we can tell you we absolutely don't allow content related to illegal activity on our platform, as stated in our Standard Terms of Use and Acceptable Use Policy," their spokesperson said. "We take action immediately when we become aware of the potential abuse of our platform."
McAdams hasn't stated the amount of compensation she and the victim are seeking, but she does note that online companies have been making "millions off facilitating sex trafficking" and anticipates a jury will want to send a message.
New regulations, new responsibilities
Tech and online businesses have long enjoyed protections from liability for their customers' actions under Section 230 of the Communications Decency Act. Simply stated, Section 230 allows internet providers and companies to profit and grow with user-generated content without being responsible for that content. However, after a 2018 change in those laws, these protections no longer apply to cases involving sex trafficking.
These bills, called FOSTA, the Fight Online Sex Trafficking Act, and the Senate bill, SESTA, the Stop Enabling Sex Traffickers Act, state that publishers could be held responsible for posting ads for prostitution on their platforms. McAdams hopes this change will work in her client's favor and begin holding online companies accountable for sex trafficking abuse and assaults.
"The passing of SESTA and the seizure of Backpage sent shockwaves through the tech community," reads the lawsuit. "Yet, despite the public outcry and condemnation of actions, MailChimp chose to go the other way and assist YesBackpage in its sex trafficking venture."
You may contact the National Human Trafficking Hotline at 888-373-7888 or text "help" to 233733 if you are a victim or suspect human trafficking is happening in your community.
The South Carolina sex trafficking attorneys at McGowan, Hood, Felder & Phillips, LLC can help if you or someone you love are a victim of sex trafficking. We'll work to pursue justice on your behalf. If you prefer speaking with a female attorney because of the specifics of your situation, you can.
Call 911 or the sex trafficking hotline if you read this and are a victim of sex trafficking. Your first priority should be your personal safety. Then, call us at 855-906-3949 or reach out to us through our contact page. We serve clients throughout South Carolina and the nation.