Judge Allowed Evidence of Regulatory Manipulation in Roundup Lawsuits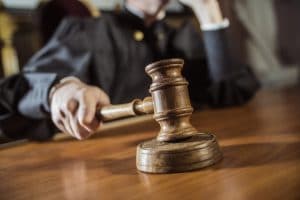 The District Judge who oversaw federal litigation regarding the link between cancer and Roundup weed killer rejected Monsanto's bid to exclude certain evidence of regulatory manipulation during the first phase of the trial.
Reuters reports that United States District Judge Vince Chhabria ruled that the company's alleged manipulation of scientific studies and regulators was "super relevant" to the question of whether the weed killer causes cancer, saying it was difficult to draw the line between scientific evidence and allegations of corporate misconduct.
There are thousands of Roundup-related claims pending in state and federal courtrooms nationwide, all involving exposure to Roundup's active ingredient – glyphosate. These lawsuits allege that glyphosate caused the plaintiffs to develop non-Hodgkin's lymphoma. They also allege that Monsanto was aware of this link for years, but worked actively to conceal the risks in order to put profits over people.
In the federal trials under Judge Chhabria, the plaintiffs' attorneys believe this evidence – that Monsanto allegedly attempted to ghostwrite studies and influence the findings of regulators and scientists – is crucial to their case.
This past August, California state court ordered Monsanto to pay $289 million (later reduced to $78.5 million) in a similar case, to a former school groundskeeper who developed non-Hodgkin's lymphoma after exposure to Monsanto's glyphosate-based products. The jury determined that not only did Monsanto know about Roundup's cancer risks, but that the company also grossly misled consumers and federal regulators.
About the trial
Judge Chhabria granted Monsanto's request to bifurcate the trial, which means the case was presented to the jury in two phases. California plaintiff Edwin Hardemann, diagnosed with non-Hodgkin's lymphoma, was the first of more than 620 cases. The first phase determined whether Roundup/glyphosate exposure caused Hardemann's diagnosis. The second phase addressed Monsanto's liability and failure to warn of the risks. When Judge Chhabria made the decision to split the trial, he did so in order to prevent the jury from being distracted from any "morality" issues about Monsanto during the causation-only issues during the proceedings. However, he did suggest that if the plaintiffs had evidence of regulatory or scientific manipulation, it would likely be admissible during phase one of the trial.
Monsanto had filed a pretrial motion to exclude specific evidence from this first phase, saying any information presented alleging they had influenced scientists or regulators would prejudice the jury and cause them to ignore scientific evidence.
However, with this ruling, the plaintiffs were able present this evidence. Judge Chhabria sided with the plaintiffs in that Monsanto's vast influence on the scientific and regulatory communities to attempt to get favorable results was indeed relevant to causation. The judge did, however, exclude a few internal lobbying documents from this first phase.
The trial concluded in March. The jury found for Hardeman, awarding him $80 million in damages, citing Roundup as a substantial factor in the cause of his non-Hodgkin's lymphoma. Two months later, a different judge awarded a couple $2 billion in compensatory and punitive damages. Both spouses had developed non-Hodgkin's lymphoma.
Litigation against Monsanto is set to continue for the thousands of people injured and suffering because of this carcinogen.
The injury attorneys at McGowan, Hood, Felder & Phillips, LLC stand up against companies who put their profits over your safety. If you developed cancer or another illness after using Roundup or another dangerous product, we want to help. Consult with our mass torts team today. Call us at 803-327-7800 or complete our contact form.