FBI Seizes Records of Overland Park Doctor with Ties to Insys Therapeutics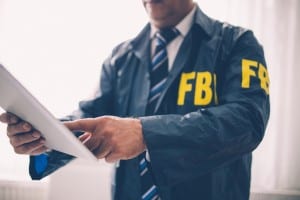 The Kansas City Star has reported that the FBI has "seized patient records of Dr. Steven Simon, an Overland Park pain physician with ties to Insys Therapeutics, an opiate manufacturer at the center of a federal case that alleges prescriber kickbacks and insurance fraud…. FBI agents showed up [at Mid-America Physiatrists] with a search warrant for the medical records of every patient whom Simon had prescribed oral forms of fentanyl, a powerful synthetic opioid."
This is just the latest in a string of seizures, arrests and indictments linked to the Subsys manufacturer. So far, six former managers and executives have been indicted, two doctors have been sentenced to prison, and two former employees have pleaded guilty to engaging in the kickback scheme.
According to the paper:
"Simon was the eighth-highest-paid Subsys speaker nationally from August 2013 to December 2015, taking in more than $200,000 in meals, speaking fees and related travel expenses, according to a ProPublica database. He also trained other speakers for Insys. He was the top-paid Kansas doctor in the Subsys speaking program and the state's top prescriber of the drug within the Medicare Part D program during those years, according to ProPublica."
McGowan, Hood, Felder & Phillips, LLC represents victims of Insys Therapeutics, and is currently accepting cases from people who were wrongfully prescribed Subsys. If you have been injured or harmed as a result of this dangerous drug, or because you were wrongfully prescribed Subsys, please call our team of dangerous drug lawyers at 803-327-7800, or fill out our contact form.