South Carolina Truck Accidents Caused by Truck Drivers Who Abuse Drugs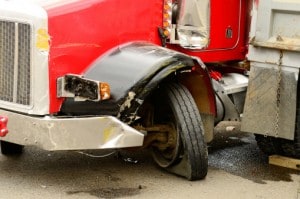 Truck drivers have grueling, demanding jobs that require them to drive for long hours down long highways under strict timelines. Some truck drivers might feel that the pressure or the boredom is more than they can bear, and they take drugs that help them get through awake and alert and on time. However, everyone knows that taking illegal drugs or misusing prescription drugs is a dangerous game. Truck drivers and their employers are aware of the Federal Motor Carrier Safety Administration (FMCSA) rules for hours of service that are designed to prevent drivers from being fatigued behind the wheel.
There are also Department of Transportation drug and alcohol testing policies, which anyone who is a commercial vehicle operator is subject to. Commercial driver's license (CDL) holders are required to be prepared to submit to drug or alcohol testing in pre-employment or employment periods. The DOT currently tests drivers' urine, but the FAST ACT transportation bill that was passed in 2015 allows for hair follicle drug testing once the Department of Health and Human Services has established testing guidelines. CDL holders who drive commercial vehicles can expect to be drug or alcohol tested randomly and for any reason at all.
In a research study published in the journal, Occupational & Environmental Medicine of the BMJ, researchers were looking to understand how prevalent psychoactive drug use was among truck drivers. The researchers found that the frequency of substance use seemed to be high, but it varied widely, and the use of these substances was also associated with poor working conditions for drivers. Research by the National Transportation Safety Board (NTSB) shows that drug use by truck drivers contributes in a major way to truck accidents whether they are fatal or non-fatal. Therefore, they are taking steps to reduce the prevalence of illegal substance use by commercial truck drivers. Synthetic marijuana and other such substances appear to have widespread use by commercial truck drivers, per trucking industry safety expert Scott Greene, who also recommends that the NTSB expand the list of substances that they test for in driver qualification and post-crash drug tests.
The bottom line is that if you are injured in a truck accident on a South Carolina highway that was caused by a driver who was impaired due to using drugs, it is clear-cut negligence on the part of the driver. Investigating a truck accident that led to injuries and even fatalities is a complex operation. When you have the services of an experienced South Carolina truck accident attorney from the law firm of McGowan, Hood, Felder & Phillips, LLC on your side, you can feel confident that someone is fighting for justice for you.
When the truck accident that caused your injury was caused because the truck driver was under the influence of drugs, you might be wondering how you can recover compensation for your injuries, but also how you might make sure that accidents like this do not happen again. You are welcome to contact the experienced South Carolina truck accident attorneys at the law firm of McGowan, Hood, Felder & Phillips, LLC. They offer free case reviews, and you can discuss how to begin the process of pursuing justice for yourself or a loved one. Call 803-327-7800 or fill out our contact form today to find out more about how we can help.