New Study Confirms Medical Errors Are the Third Leading Cause of Death in the United States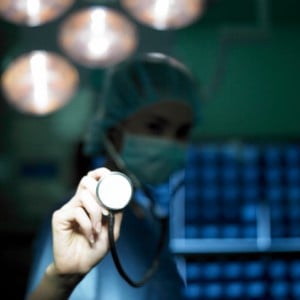 More than half of Americans have at least one of the three key risk factors for heart disease, it comes as no surprise then that heart disease is the leading cause of death in the country. About 610,000 people succumb to the disease every year. Cancer isn't far behind, with 591,699 attributed deaths in 2014. Respiratory diseases took a distant third until just recently, when researchers from Johns Hopkins University published results in the May edition of the BMJ (formerly the British Medical Journal).
Nailing down the numbers
In March, we wrote about studies that estimated that 200,000 to 400,000 people die every year because of medical errors, and those errors come at a cost of anywhere from $15 billion to $19 billion. The errors included, "…facility acquired infections, medication errors, omissions in treatment, communication errors between health care providers, nerve or vessel injuries, wrong operations, injuries to organs during surgical procedures, blood clots, diagnostic errors, and wound infections."
This new study has refined those numbers and placed medical errors firmly in the top three leading causes of death in the country. Martin Makary, a professor of surgery at the Johns Hopkins University School of Medicine and lead author of the study, told the Washington Post, "It boils down to people dying from the care that they receive rather than the disease for which they are seeking care."
Medical errors kill nearly 700 patients every day
The rate of patients dying from medical errors, far from improving, is essentially unchanged from an Institute of Medicine report from 1999. In fact, the only area that has seen any positive change at all is a decrease in the rate of hospital-acquired infections; every other metric is either the same as or worse than it was 17 years ago.
Some doctors believe the problem is the lack of standardization among healthcare agencies worldwide; each facility adopts a best-fit approach to handling patients, which can make finding a viable solution to a given issue fundamentally impossible. Regardless of the difficulties, this issue deserves the spotlight; preventable medical errors are killing a staggering number of people every year.
Medical malpractice and medical errors are devastating. A loved on the road to recovery is suddenly gone forever, and families are left grieving the untimely loss of a cherished family member. If your loved one has been the victim of medical malpractice or a medical error, you may be entitled to compensation. The compassionate South Carolina medical malpractice attorneys at McGowan, Hood & Felder, LLC, can evaluate your case and help get you the compensation you deserve. Contact us or call 803-327-7800 today for a free consultation.
#medicalmalpractice #medicalerrors #leadingcauseofdeath #southcarolinaattorney