Tracking the Progress of Eliminating Healthcare-Associated Infections in South Carolina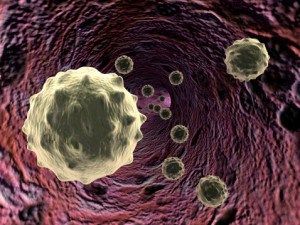 If you are admitted to the hospital and you end up contracting an infection that you did not have when you came, you have a hospital-acquired infection (HAI). Also called a healthcare-associated infection, or a "nosocomial" infection, these infections are the most frequent adverse event in health care delivery worldwide according to the World Health Organization (WHO). Of every 100 patients hospitalized at any given time, 7 in developed and 10 in developing countries will acquire at least one HAI. Urinary tract infection is the most common type of healthcare associated infection. Although they are hidden from the public eye, HAIs can pose a significant problem.
The U.S. Centers for Disease Control and Prevention (CDC) is working to bring increased awareness to healthcare-acquired infection and prevention. According to the CDC, about one in 25 hospital patients on any given day has at least one HAI. While the CDC's National and State Healthcare-Associated Infections Progress Report (HAI Progress Report) for 2014 shows decreases in HAIs in some areas such as central line-associated bloodstream infections (CLABSI), surgical site infections (SSI) and MRSA (hospital-onset methicillin-resistant Staphylococcus aureus), there has been no change in catheter-associated urinary tract infections (CAUTI). In 2011 there were 722,000 HAIs in acute care hospitals in the United States, and about 75,000 patients with HAIs died during their hospital stay.
In South Carolina, the Department of Health and Environmental Control has a goal of achieving zero hospital-acquired infections. They have adopted improved infection prevention guidelines and "best practices" in an effort to reduce HAI rates in South Carolina medical facilities.
Can you sue the hospital if you get a HAI in the hospital?
If you have developed an infection while you are in the hospital being treated for something unrelated, or if you come down with an infection shortly after leaving the hospital you may have a hospital-acquired infection. Your best first step is to contact a medical malpractice attorney who will assess your case and determine if it is worth pursuing a lawsuit. If so, then your attorney from McGowan, Hood & Felder, LLC, will review your medical records and they will likely enlist the services of a medical expert who can testify about how your doctor or other medical professional deviated from the standard of care causing your injury.
Have you suffered a healthcare associated infection after a recent hospital visit? Please contact McGowan, Hood & Felder LLC for assistance with a South Carolina medical malpractice claim, or call us at 803-327-7800.