Reports of Child Sexual Abuse Rose During the Pandemic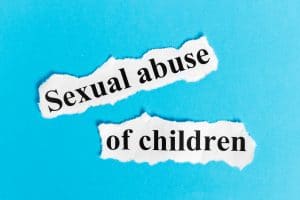 Coronavirus has made us all more isolated out of necessity, which can be tough for adults but even harder for children. Before going into lock down, they had teachers, friends, parents of friends, coaches, school bus drivers, and other trusted authority figures to help them. Children had the ability to connect with many of these individuals outside of their homes, which provided an avenue for them to seek help if they experienced abuse.
Reports of child sexual abuse rose while the world was focused on Covid-19; South Carolina Public Radio reports that there was "a 22% increase in monthly calls [to the National Sexual Assault Hotline] from people younger than 18, and half of all incoming contacts were from minors" by the end of March. Of those reports:
67% named a family member as the abuser
79% of victims were living with their abusers
Per SC Public Radio, the Rape, Abuse and Incest National Network (RAINN) helped 20% of all minor-age victims contact the police. It is not known if the other 80% of minor victims were able to seek help from law enforcement.
Camille Cooper, Vice President of public policy for RAINN, told SC Public Radio that "the abuse was escalating in both frequency and severity," and that this "was a direct result of COVID-19, because they were quarantined with their abuser. The abuser was now abusing them on a daily basis."
Predators know a "safe" victim when they see one
The family member committing the abuse knows that her or she has a built-in vulnerable victim to assault on a regular basis, with little chance of being caught. The abuser could be a parent, an older sibling, or an extended family member who has moved in temporarily under the guise of helping essential worker parents with childcare. With Mom and Dad stressed and exhausted, an abused child may feel as if he or she cannot disclose the abuse because it may make things harder for the family.
Per RAINN's data, about a third of all child sexual abusers – 34% – are family members. Without access to people who could help them, like trusted adults, law enforcement, or mandatory reporters, these victims had nowhere to turn.
Children need protection, especially in the face of a pandemic
The last thing a child should have to fear is that a trusted adult – especially a family member – will sexually abuse him or her. There is no bigger betrayal than being abused by the very person a child turns to for protection. That is why it is critical that we continue to watch for signs of sexual abuse, and offer children the help they need. Even children who understand that they are being abused may still be apprehensive about seeking help.
If you believe a child is being, or has been, sexually abused, the South Carolina Department of Social Services is still operating and investigating claims. SCDSS will remove children from unsafe homes to protect them.
If you are living with an abuser and you don't know what to do, you can call the Sexual Assault Hotline for help: 1-800-656-4673. Counselors are available to listen. They offer guidance for how disclose the abuse to a safe adult in your home, and can help you make a report to the police.
At McGowan, Hood & Felder, LLC, we fight to protect survivors of sexual assault. If you or a loved one has been sexually abused, our attorneys offer a safe space in which to discuss your case. To schedule a free consultation today, please call 803-327-7800, or reach out to us through our contact page. If you feel safer with a female attorney, we can ensure that you meet with one. We maintain offices throughout South Carolina for your convenience.